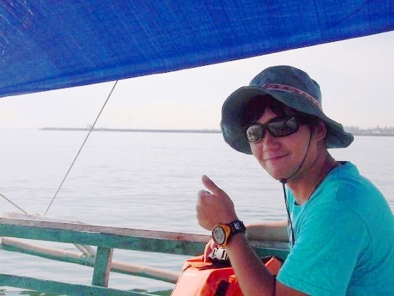 Department of Environmental Dynamics and Management, Graduate School of Biosphere Science
Interned at Institute of Environmental and Marine Sciences, Silliman University. Philippines(July-Aug. 2014)
1) G.ecbo Internship
Purpose of participation
I wanted to know the current status and influence of marine life protection policies conducted in the Philippines. Also, I wanted to collect samples in order to write a master's thesis. I also wished to contribute to fisheries research. Above all, I was interested in working overseas, so I applied to the internship program.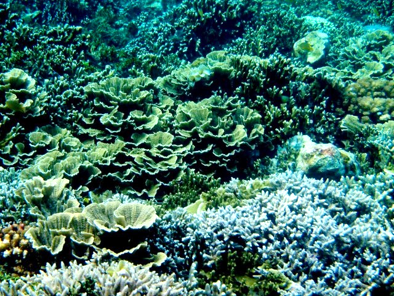 Outline of the research
In order to obtain permission to conduct sampling and research, I visited city offices and authorities of fisheries resources, delivering presentations on research plans. Thanks to presentation training provided in the G.ecbo program, I was able to effectively provide presentations. After receiving permission, I conducted field research with laboratory members. During the daytime, I did research in the sea with the other members, and at night we deepened our discussions over beer. In order to achieve a good outcome, I tried to work proactively without making mistakes.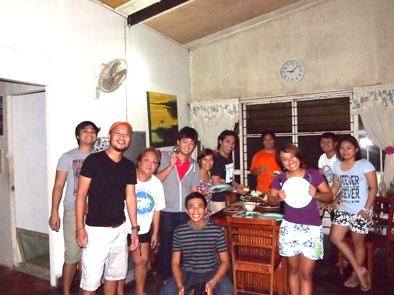 Event which left an impression
Ahead of the research, I met with many local people, including the mayor and other townspeople. I was surprised that all of those people knew the marine protection policy. I believe that my research went smoothly because people in the Philippines are very friendly and cheerful and also they are interested in the marine industry.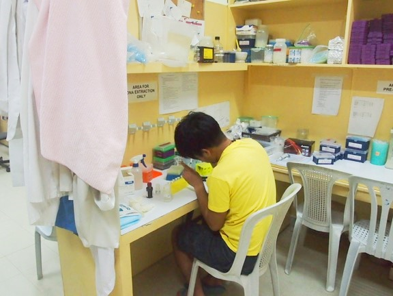 2) Job hunting and the G.ecbo internship program
Reason why you chose Continental Automotive Corporation
In the automobile industry, the business environment changes very quickly, which is evident in the current trend of auto-driving technology. Also, this is an industry which has seen globalization. The reason why I chose Continental Automotive is that they offered me a technical specialist position where I could take advantage of my educational background. Also, I would be able to work in an international environment while remaining in Japan, and there would be a lot of opportunities to go abroad.
Differentiate yourself in the self-introduction. The G.ecbo internship program in which students work as a group.
I successfully differentiated myself from other students, because few students in scientific fields study abroad. Also, in the G.ecbo internship program, participants need to plan and conduct research, cooperating with other people. Many companies put importance on the ability to work together, so experience in the program will be an advantage in terms of job hunting.
Future challenges
I want to be a technical specialist entrusted by other people. Also, I want to improve my English proficiency.
Advice for job hunting
When you have difficulty in selecting a company, please consider how to work at a company. That could be of help. In my case, by taking part in the internship program, I could confirm that I wanted to work abroad. That feeling was vague before I interned. Experiences in G.ecbo are significant when you think of your future. Please give it a try.