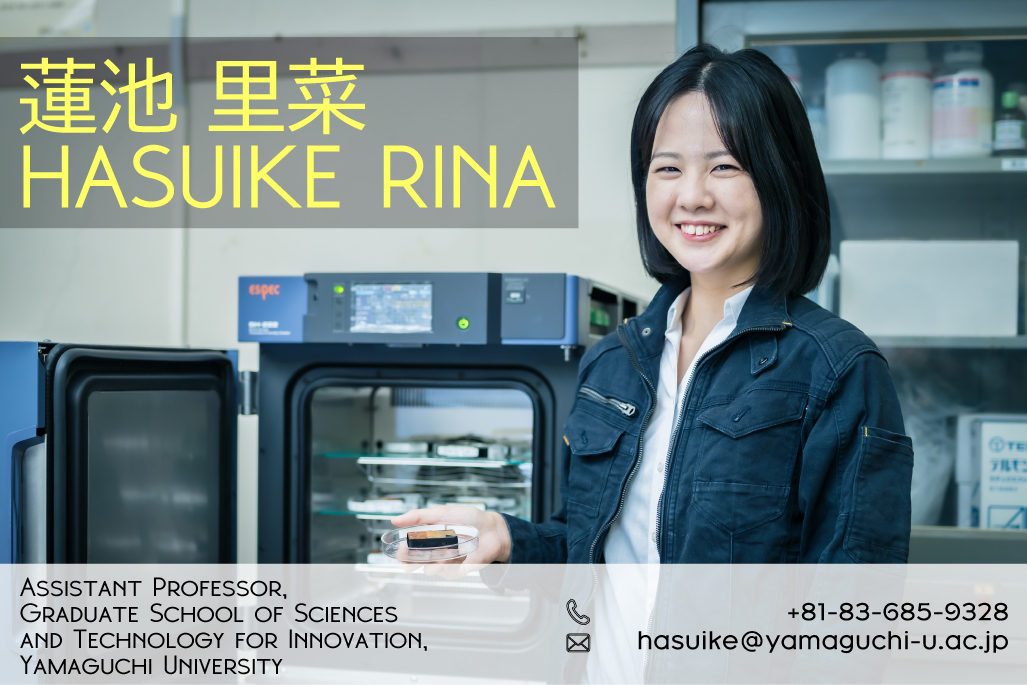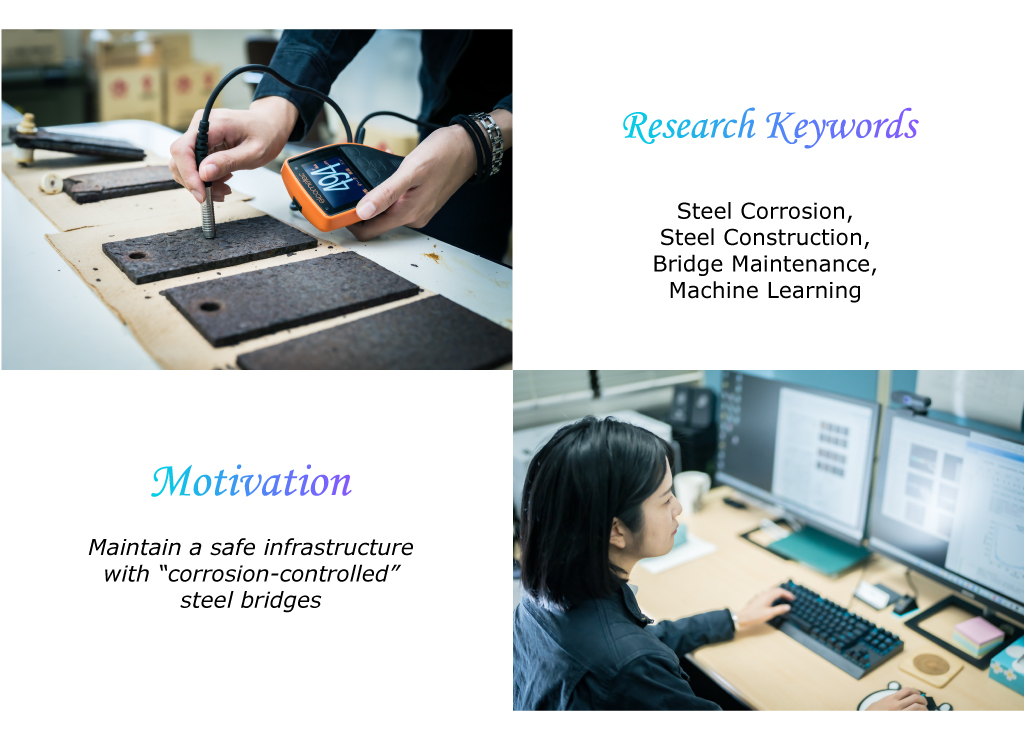 Keiji TAJIMA, Ryuichi INOUE, Rina HASUIKE & Toshihiko ASO, "Calculation of Dynamic Response Using Eigenvectors in Redundancy Analysis of Truss Bridges", Archive of Applied Mechanics, (2023). DOI

Koji KINOSHITA, Yuta SAKURAI, Rie BAMBA, Rina HASUIKE & Yuki ONO, "Composition of Rust Layer and Fatigue Strength of Weathering Steel Welded Joints Weathered for 41 Years", Journal of Japan Society of Civil Engineers, Ser. A1 (Structural Engineering & Earthquake Engineering (SE/EE)), 190-202 (2022). DOI

Rina HASUIKE & Koji KINOSHITA, "Classification of Corrosion Deterioration on Weathering Steel Based on CNN", Intelligence, Informatics and Infrastructure, 2(J2), 813-820 (2021). DOI
To view a more comprehensive list of publications, please click on the "researchmap" link below.
Born in Aichi, Dr. Hasuike attended Gifu University, and after graduating from the Faculty of Engineering in 2015, she obtained a doctorate from the same university in 2020. From April 2020, she worked as a Specially Appointed Assistant Professor at the University of the Ryukyus Research Center for Regional Development and Creation, while also working as a Specially Appointed Assistant Professor at the Faculty of Engineering of her alma mater, Gifu University. From April 2021, she took up her current post of Assistant Professor at Yamaguchi University Graduate School of Sciences and Technology for Innovation. Dr. Hasuike is currently devoting all her efforts into research on achieving semi-permanent corrosion-free steel bridges.
The infrastructure constructed during the period of high economic growth in Japan is facing deterioration. To overcome this problem, there is a trend of using infrastructure safely and for a long time while minimizing costs through optimal operation and maintenance with the concept of asset management. Following these trends, Dr. Hasuike aims to achieve corrosion-free steel bridges by controlling corrosion. There are two methods: one is to focus on the rust composition and make a stable condition for reducing the corrosion rate, and the other is to partially apply stainless steel that is resistant to corrosion.