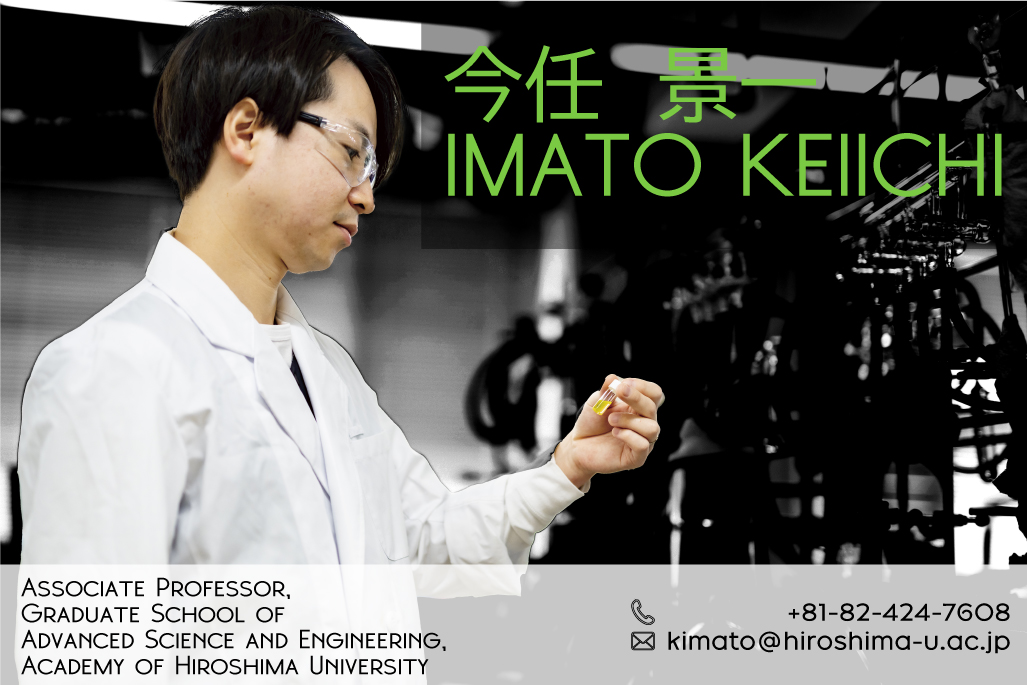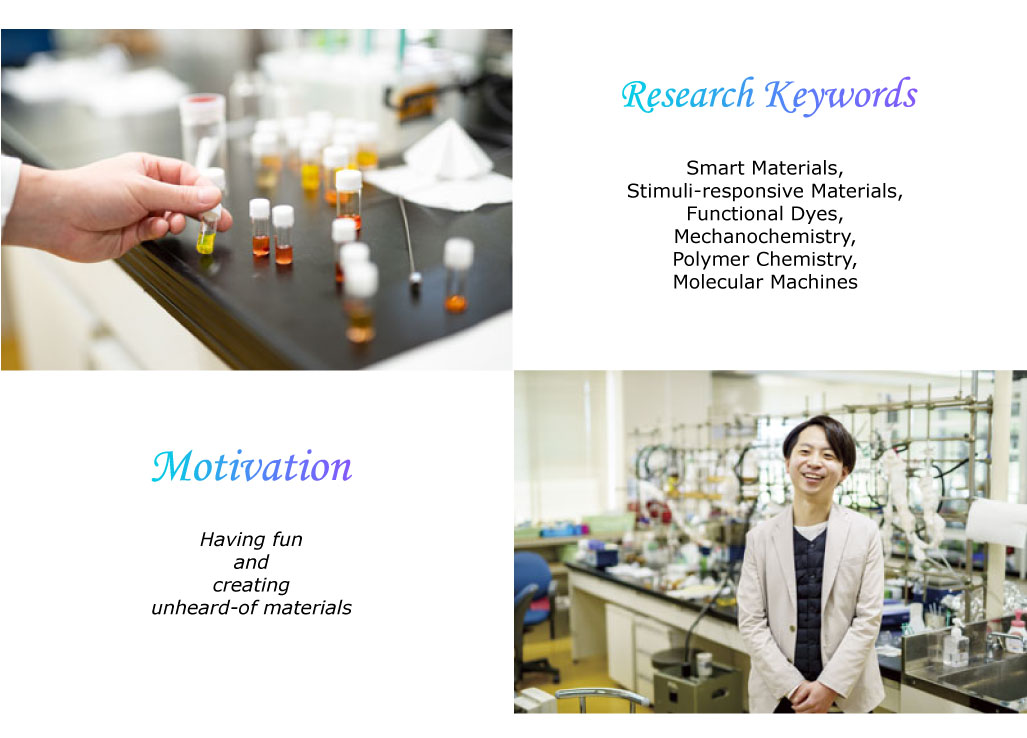 To view a more comprehensive list of publications, please click on the "researchmap" link below.
Born in Fukuoka, Dr. Imato graduated from the Faculty of Engineering at Kyushu University and obtained his doctoral degree from the Graduate School at the same university. Following this, he joined the University of Fribourg in Switzerland and the Graduate School at Tokyo Institute of Technology as a researcher. He thereafter transferred to Waseda University in 2016 and began the new challenge of researching into the regenerative medicine field as an Assistant Professor. By utilizing his accumulated experience, Dr. Imato took up the position of Assistant Professor in the Graduate School at Hiroshima University in 2019 to work on new topics of research.

Assistant Professor Imato's subject is functional materials called smart materials, which exhibit unique characteristics with stimulation. The substances he has developed so far on this theme include materials that automatically repair damage themselves and materials that control the behavior of cells. By always challenging new fields of research, Dr. Imato is utilizing his capabilities to create unique objects. Using his integrated results accumulated up until now, he is currently experimenting with creating artificial muscles and photoreversible adhesives.