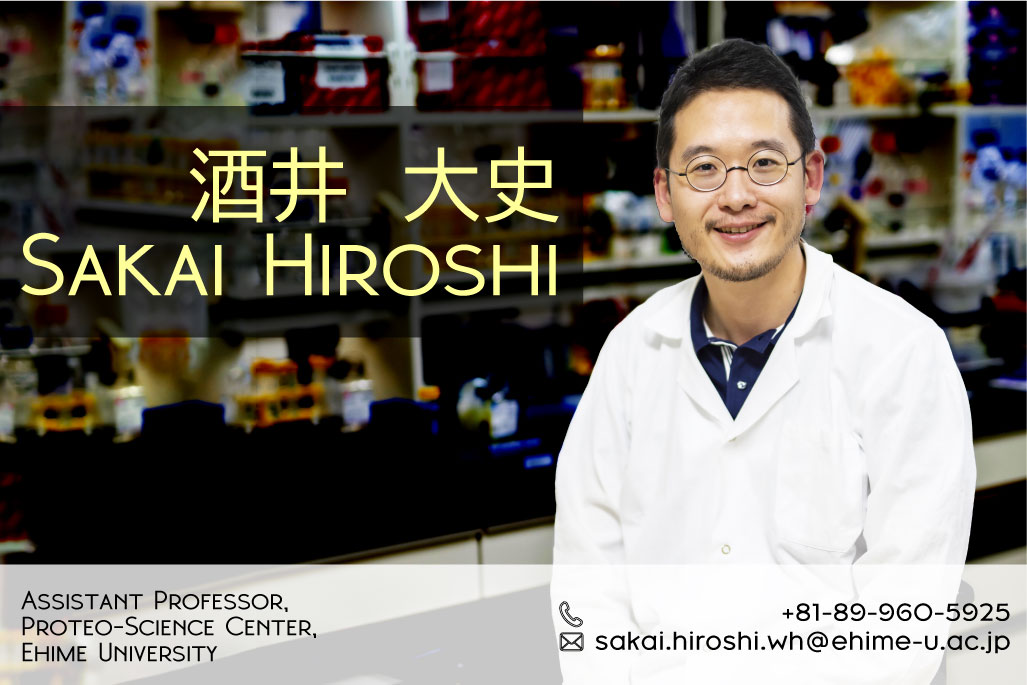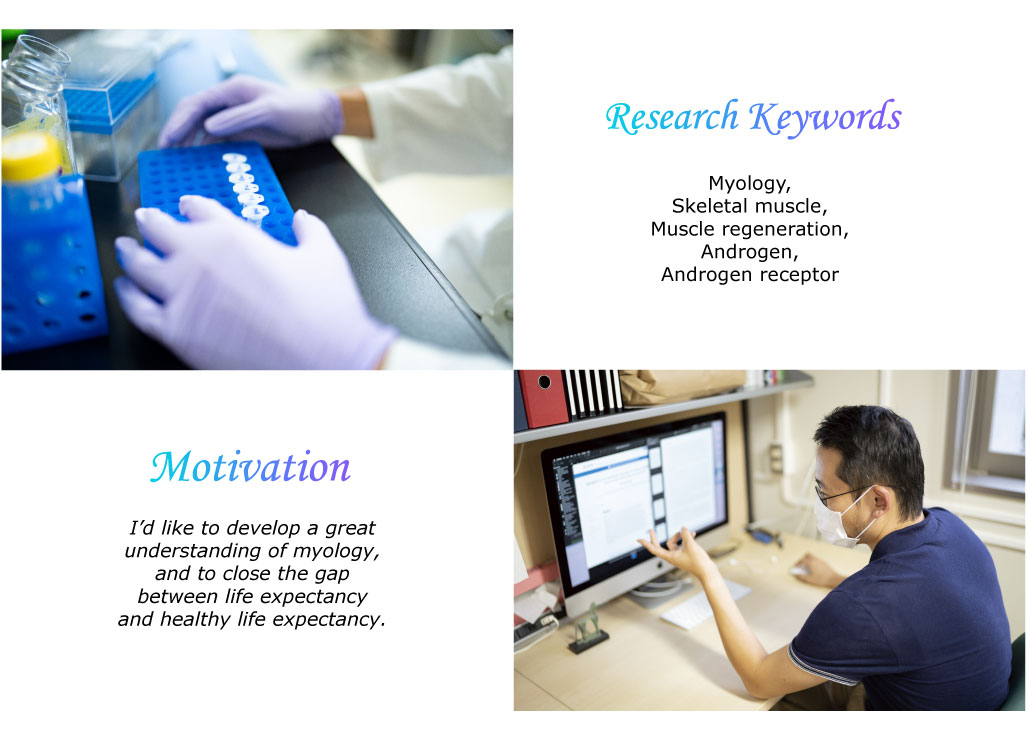 Hiroshi Sakai, Takahiko Sato, Motoi Kanagawa, So-ichiro Fukada, Yuuki Imai, "Androgen receptor in satellite cells is not essential for muscle regenerations", Experimental Results, 1, e21 (2020). DOI

Hiroshi Sakai, Sumiaki Fukuda, Miki Nakamura, Akiyoshi Uezumi, Yu-taro Noguchi, Takahiko Sato, Mitsuhiro Morita, Harumoto Yamada, Kunihiro Tsuchida, Shahragim Tajbakhsh, So-ichiro Fukada, "Notch ligands regulate the muscle stem-like state ex vivo but are not sufficient for retaining regenerative capacity", PLOS ONE, 12(5), e0177516 (2017). DOI

Hiroshi Sakai, Takahiko Sato, Hidetoshi Sakurai, Takuya Yamamoto, Kazunori Hanaoka, Didier Montarras, Atsuko Sehara-Fujisawa, "Fetal Skeletal Muscle Progenitors Have Regenerative Capacity after Intramuscular Engraftment in Dystrophin Deficient Mice", PLOS ONE, 8(5), e63016 (2013). DOI
To view a more comprehensive list of publications, please click on the "researchmap" link below.
Originally from Tokyo, Dr. Sakai completed a course at Azabu University's School of Veterinary Medicine in 2008 and went on to study at the Graduate School of Medicine of Kyoto University. After obtaining his doctoral degree, he went to France for post-doctoral study on an exchange programme funded by the French government and spent a total of five years there. He thereafter joined Ehime University's Proteo-Science Center in 2018 as Assistant Professor. Beginning from his time in Paris up until now, Dr. Sakai has been developing research focusing on skeletal muscles from various perspectives.
Assistant Professor Sakai originally began engaging in research into skeletal muscle stem cell transplantation therapy at the Institut Pasteur in France. Upon returning to Japan, he began focusing on the relationship between skeletal muscles and androgen (male sex hormone) and is progressing with research into skeletal muscles from different perspectives. Although androgens are thought to play an important role in maintaining and increasing muscle strength, we have still not discovered its detailed mechanisms. His current research is aimed at elucidating the mechanism of androgen-induced muscle growth, with a view to eventually finding a way to isolate the side-effects of androgens on the human body, as well as the application of anti-aging effects with the aim of extending healthy life expectancy.