On February 1, 2013, Hiroshima University established two new programs: the "Distinguished Professors" (DP) program and the "Distinguished Researchers" (DR) program. Individuals who are part of these programs are recognized as senior and junior faculty members respectively, who are engaged in extraordinarily distinguished research activities.
A Conversation with Distinguished Researcher Yutaka Nakashimada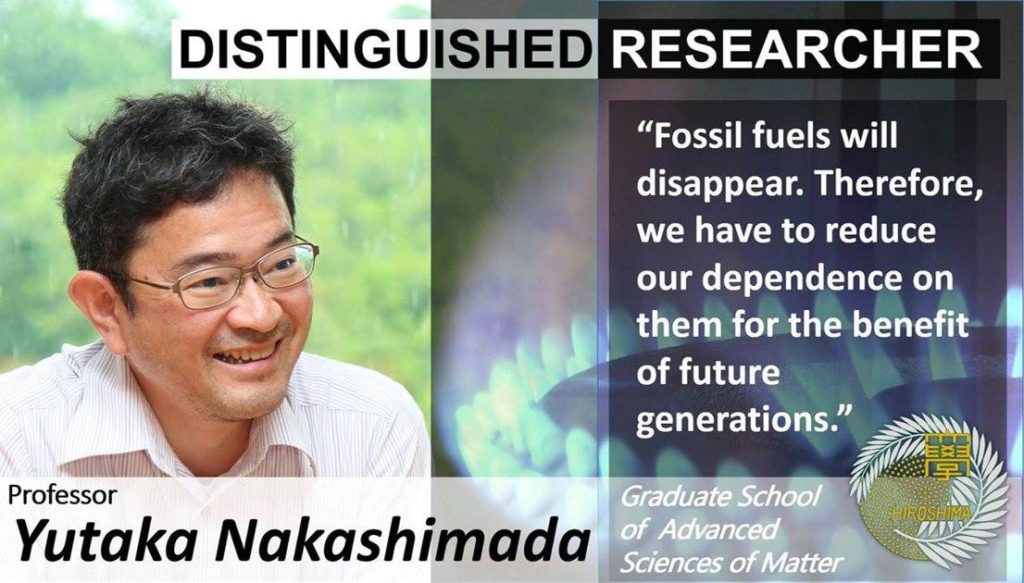 What is your name and specialist field?
My name is Yutaka Nakashimada. My focus is on energy recovery from various kinds of biomass – specifically biogas.
How did you get involved in this subject?
I came to it via a very traditional route. A former professor of mine was interested in researching biogas production; I become an assistant professor in that university and I continued this research. I have been involved for over 20 years now so I have achieved a lot in that time.
Can you tell me about some of those achievements?
I have developed ways to produce biogas from unconventional sources. You know biogas is a major research area with whole industries devoted to producing methane from solid waste, food waste etc. But it is very difficult to produce it from unconventional sources such as organic wastes containing I have developed techniques for producing methane from high salt or ammonia-containing organic solid wastes.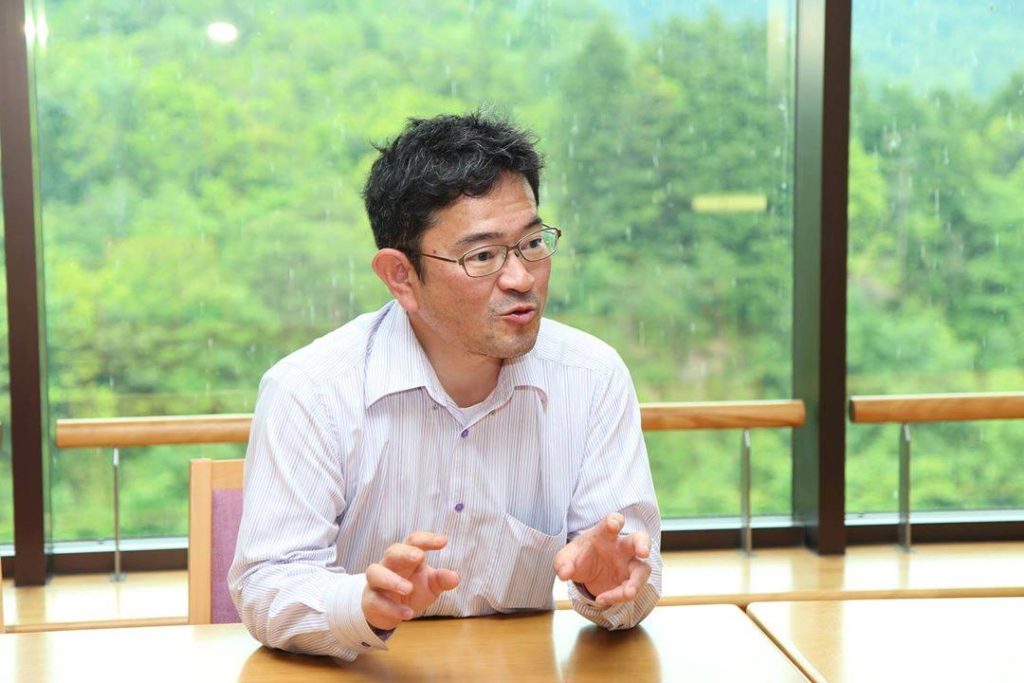 For example, chicken manure contains huge amounts of ammonia – ammonia significantly inhibits methane fermentation and so requires removal. Thus, we developed an ammonia- recovered methane fermentation process.
Why is what you do important for society?
Biomass as a fuel source will contribute to reducing carbon dioxide emissions. Our society currently relies on oil to sustain it – fossil fuels. Fossil fuel combustion releases huge amounts of carbon dioxide which we believe contributes to global warming.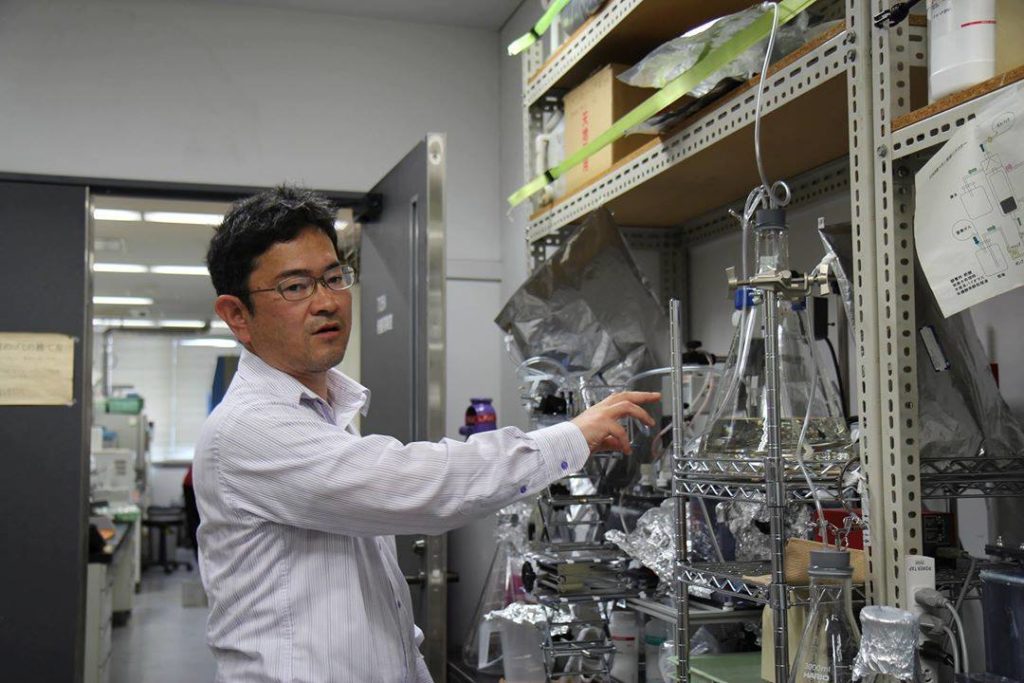 Can you tell me about your career before coming to Hiroshima University?
I obtained a PhD in chemical engineering from Nagoya University. After that, I moved to Hiroshima University to start a career as a biochemical engineer. Such as efficient biogas production.
Was there anything in your childhood that suggested you might become a scientist?
No no– it was not a clear path I took.When I was a child I first wanted to become a farmer – and then later an astronomer! I began my journey to where I am now by studying chemical engineering and gradually I started combining this with biological study.
Do you have any regrets in your career?
No, I don't think so. To study, to do research at a university is ideal for me. I like to think up new ideas, mull them over and realize them. This is my dream job!
Do you have hobbies outside of work?
Is research a hobby? ! I get paid for it, it's perfect. Actually, I like baseball – just watching Hiroshima Carps play. My family is crazy about them!
Where do you see yourself in the future?
Basically, I want to continue my research. Methane fermentation is a very complex process, it involves many microorganisms that are very similar to those found in the human gut. So using our knowledge I would like to expand my research to not only help the environment but also to understand human health.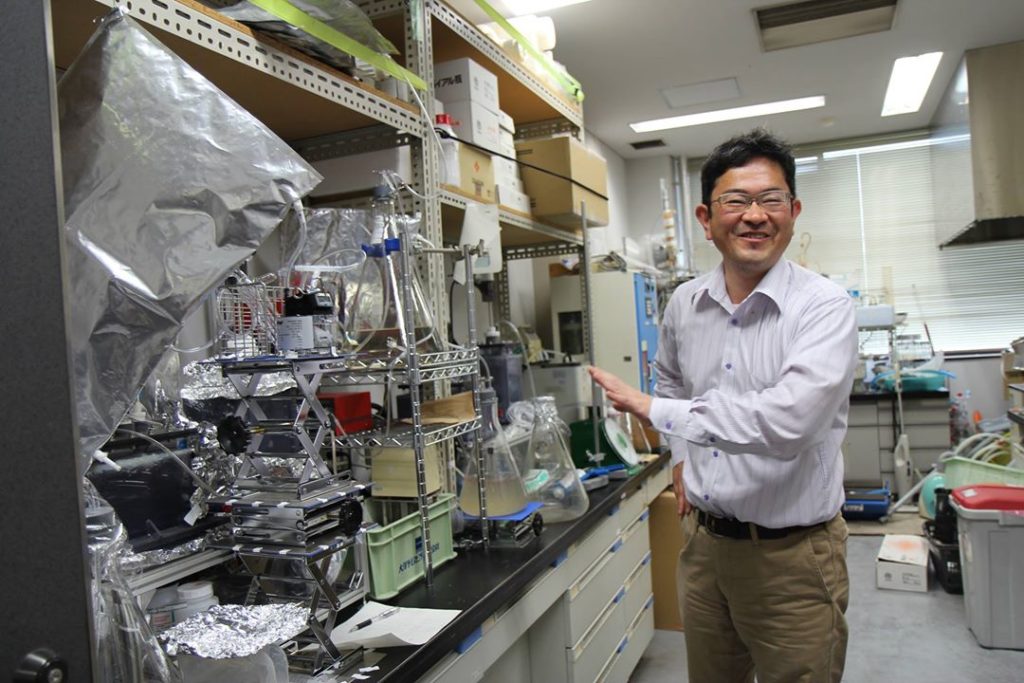 What advice do you have for students?
Hiroshima University is a very good university for researchers and students. For the researchers, working at Hiroshima University enables you to study anything you want to– there is a lot of freedom. For students I think Hiroshima is one of the best institutions in Japan– again they can research anything they want, and we also have the infrastructure and a culture of research and study to support them.
"For students I think Hiroshima is one of the best participants in Japan – they can research anything they want, and we also have the infrastructure and a culture of research and study to support them."
What is the next big thing in biofuels?
It is important now to integrate green energies. We have now developed several types of technology to use renewable sources– solar, windpower, and biomass etc. I want to combine these to produce liquid fuels and various chemicals sourced biologically from hydrogen– to realize a hydrogen based society.
What are your thoughts on collaboration? 
We are currently planning many collaborations.Not only domestically but also globally. Last week I went to a conference in Hawaii to discuss collaboration between us, the EU, and India. So I am expecting a lot of collaboration in the very near future.
Are there any downsides about working at Hiroshima University?
It's too far from Tokyo! That makes it very inconvenient for the students when it comes to looking for jobs. But, here is a very good environment for studying, so I guess it balances out.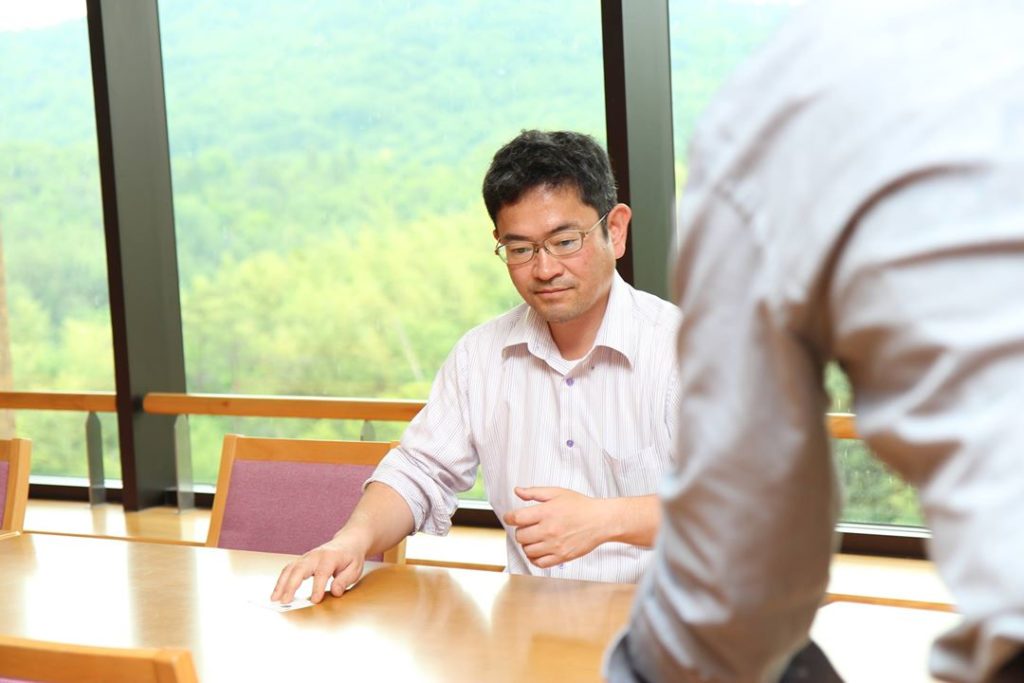 Have you studied abroad?
Yes, in the Netherlands. I went to Wageningen University to carry out research into biogas production from carbon monoxide. I enjoyed it a lot.Everybody came to the lab each day at eight o'clock and then went home at four-it was a very good environment.
Do you recommend others to study abroad?
It is the best thing you can do. You can obtain very good experience and at the same time witness cutting edge research. Of course, study and research is excellent at Japanese affiliate but students who go abroad will never be afraid to communicate internationally – they become confident.
There is, in some quarters, a growing skepticism about the green movement and global warming.What do you think about that?
In many ways I share some of this skepticism. Frankly speaking, I have doubts about global warming although I study green energy production. But the real fact of the matter is that in 100 or 200 years time fossil fuels will disappear. Therefore, we have to reduce our dependence on them for the benefit of future generations. That is the absolute reason that renewable energy is a very attractive alternative. Also, it is about national security– Japan currently imports fuel and so we have no control over that supply. We need alternative fuel– diverse energy sources is the key.
Read more articles on Distinguished Professors / Researchers here
Written by Richard J. O'Connor (Hiroshima University Science Communication Fellow)