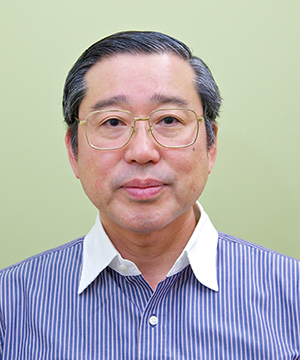 Professor
Department of Geography, Archaeology, and Cultural Heritage
(Cultural Heritage)
E-mail: ajima[at]hiroshima-u.ac.jp
Research Fields
Study and Research of Japanese/Oriental Arts (e.g., Paintings and Engravings)
Research Keywords
Research Outline
I study Japanese and Eastern art history, and my specialty is the history of Buddhist paintings. Drawing from my background as senior researcher at the Tokyo National Museum, I am distinguished by my ability to teach using a rich variety of materials and tools, such as microscopes, infrared equipment, and X-rays.
Research Achievements
The Art of Ishiyamadera Temple(石山寺): Studying the Principal Image of Joraku(常楽会), Hozokan, 2012.
Bingo Pure Land, Myoo-in Temple(明王院), Keisuisha, 2005.
Konjiki Fudo Myoo (金色不動明王Gold Images of Acalanatha) : A Treasured Buddhist Image, Asahi Shinbun, 2001.
Amida Shouju Raigo-zu (阿弥陀聖衆来迎図Welcoming Descent of Amida and Bodhisattvas): A National Treasure, Koyasan Reihokan, 1997.
Saizenin Shozo Amida Jodo-zu(西禅院所蔵阿弥陀浄土図Amitabha Pure Land Images in the Possession of the Saizen Temple), Ars Buddhica, 169, pp.1-5/11-48, 1986.