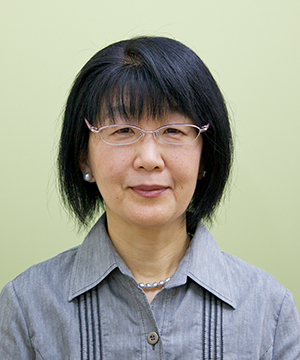 Professor
Department of Japanese and Chinese Languages and Literatures
(Japanese Language and Literature)
E-mail: narimoto[at]hiroshima-u.ac.jp
Research Fields
Modern and Contemporary Japanese Literature and Gender Criticism
Research Keywords
Modern Japanese Literature
Gender Criticism
Queer Theory
MISHIMA Yukio
OKADA Michiyo
Theatre Resarch
Research Outline
My specialization is in modern Japanese literature. Using narrative and gender as a gateway while exploring fresh engagement and readings of the novels and plays of Yukio Mishima and modern female writers, I am committed to pursuing steady work that involves writing critical biographies of local writers, creating lists of works, etc.
Research Achievements
Yukio Misihima in the 21st Century, Kanrin Shobo, 2015. [Co-editer and co-author]
Yukio Mishima: Narrative Power and Gender in "Hojo-no-umi (The Sea of Fertility)", Kanrin Shobo, 2010.
Theatrical Literature and Gender Performativity: Yukio Mishima's Sotoba Komachi, Script as a Speech Act, The Journal of the Association for Narrative Studies, 14, pp.28-42, 2014.
Fujitsuna Aoto's Cultural Image and "Hadaka Gawa" (A New Version of Countries' Tales), Dazai Osamu Kenkyû, 22, pp.53-63, 2014.
Whose "Story" Is It? : Tayama Katai's Futon (Quilt, 1907) and a Novel by Okada Michiyo, Modern Japanese Literature, 88, pp.33-48, 2013.