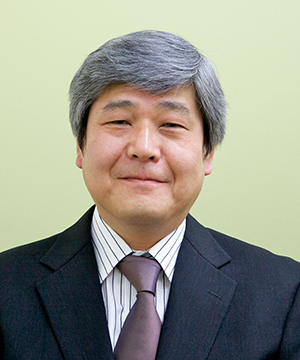 Professor
Department of Applied Philosophy and Classics
(Western Philosophy)
E-mail: goto1201[at]hiroshima-u.ac.jp
Research Fields
Modern and Contemporary German Philosophy
Research Keywords
Phenomenology
Virtue
Value
Person
Research Outline
I discuss Husserl's phenomenology, which lies at the turning point between the modern and present period, and its surroundings, with a particular emphsasis on the notion of personality. Based on this approach, I am examining the forgotten history of virtue ethics and attempting a reexamination of the importing of the notion of personality into Japan.
Research Achievements
Der Begriff der Person in der Phänomenologie Edmund Husserls. Ein Interpretationsversuch der Husserlschen Phänomenologie als Ethik im Hinblick auf den Begriff der Habitualität, Würzburg: Verlag Königshausen & Neumann GmbH, 2004.
Versöhnung mit der Natur bei E. Husserl - Der Status der Tiere -, Hiroshima Interdisciplinary Studies in the Humanities, 10, pp.20-36, 2012.
Reconsidering the Constitution of Mind in Husserl, Tetsugaku: The Journal of Hiroshima Philosophical Society, 61, pp.57-70, 2009.
Ethical and Methodological Significance of the Concept of Habitus in Husserl: Through the Struggle with Shaftesbury and Kant, RINRIGAKU-Nenpo: Annals of Ethics, 58, pp.189-202, 2009.