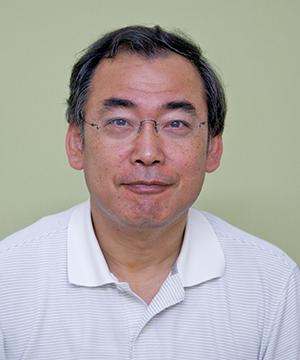 Professor
Department of History
(Western History)
E-mail: tinai[at]hiroshima-u.ac.jp
Research Fields
Modern British Politics and Society
Research Keywords
Maritime
England in 16th Century
Political Culture
Research Outline
I am researching modern British history. I study "British culture," which includes gentlemen, the tea culture, and the formation of the empire. I am also examining how these cultural aspects were historically formed and what influence they had on the formation of the modern state.
Research Achievements
The Short Oxford History of the British Isles vol.6, Keio University Press, 2010 [Co-translation].
The Study of Financial Administration in 16th Century England, Hiroshima University Press, 2006.
The Rethinking of the War against Spanish Armada: The Introduction of the New Ship Money, Review of Western History, 42, pp.31-59, 2015.
The Consent of the Taxation in the Parliament in the 16th Century England, Setsuo Watanabe et al. (eds.), Formation of Consensus over Taxation in the European Society during the Middle Ages, Sobunsha, pp.159-182, 2011.
The King's Procession in London and Runaissance Monarchy, Akihiro Sashi (ed.), How was the King Accepted? , Tosui Shobo, pp.11-29, 2007.
The King's Two Bodies in Tudor Monarchy, The Haskins Society Journal, Japan, 2, pp.25-28, 2007.
The Financial Nationalism in the Financial Administration of Elizabethan England, Review of Western History, 33, pp.21-44, 2006.
Reconsideration of Tudor State -the Administration of Parliamentary Administration-, Economic & Social History Review, 1, pp.115-125, 2005.
King's Power and Ceremony in Early Modern England, Journal of Historical Studies, 768, pp.169-176, 2002.
Body, Ceremony, and Symbolism of the King: The Process of Symbolization of the King's Power during the Absolute Monarchy Period of the Tudors, Akira Okamoto (ed.), Cultural history of ruling, Minerva Shobo, pp.14-40, 1997.
Study on the Accounting System of the Receipt of the Exchequer in Early Tudor Period, The Studies in Western History, 161, pp.49-61, 1991.
Study on the Political Intention of the Change of the Customs System in 1558, Review of Historical Studies, 172, pp.39-62, 1986.