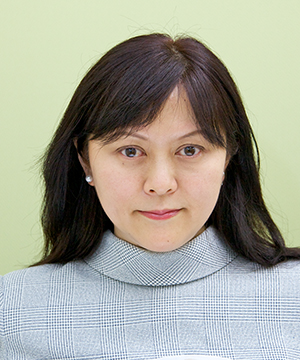 Associate Professor
Department of Geography, Archaeology, and Cultural Heritage
(Cultural Heritage)
E-mail: itona[at]hiroshima-u.ac.jp
Research Fields
Ancient Indonesian Religious Art and Japanese Industrial Art History Research
Research Keywords
Indonesia
Tantric Buddhism
rivijaya
Japanese Traditional Crafts
Research Outline
I study the relationship between Tantric Buddhism in Japan and Indonesia through surviving art, such as cast images and ritual implements for religious rites. I also consider the nature of Japanese culture from a pan-Asian perspective through cultural assets, particularly industrial art.
Research Achievements
The Religious Art of Indonesia: The World of Cast Images and Ritual Implements, Hozokan, 2007.
Study of a Four-armed Gilt Bronze Standing Avalokitesvara Unearthed in Jambi, South Sumatra, Journal of Indian and Buddhist Studies, 63(3), pp.1333-1340, 2015.
The Changing Industry of Buddhist Altars and Ritual Implements: Japan and Recent Trends in Coastal China, Shigemi Inaga (ed.), Traditional Japanese Arts & Crafts : A Reconsideration from Inside and Outside Kyoto, Shibunkaku, pp.602-616, 2007.
Priest's Hand-bells (Ghantas) in Asian Countries: Especially on the Samaya Design on Indonesian Bells, Journal of Indian and Buddhist Studies, 51(2), pp.1025-1022, 2003.
The Vajra and Vajra Bells of Java, The Journal of Buddhist Iconography, 20, pp.74-98, 2001.
Images of Vairocana in Java: Focused on Bronze Statues, Journal of Research Society of Buddhism and Cultural Heritage, 6, 99-129, 1997.