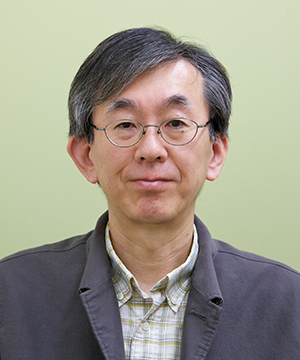 Professor
Department of History
(Asian History)
E-mail: kaneko[at]hiroshima-u.ac.jp
Research Fields
Administrative/Financial Policy and Constitutional Government in Modern China
Research Keywords
Modern Chinese History
History of Constitutional Government in Modern China
History of Administrations and Finances in Modern China
Trade Associations in Modern Shanghai
Trade System in Modern Shanghai
Tax Administrations in Modern Shanghai
Research Outline
I am researching the history of modern China from the 20th century. I focus especially on changes in administrative and financial policy and development of the constitutional government during the Republican period (1912–1949) with the aim of systematically understanding the history of modern China.
Research Achievements
The Relationship between Central Government and Local Governments in Modern China: National Integration and Administration and Finance in the First Half of the Republican Period, Kyuko Shoin, 2008.
The Campaign to Resist U.S Aggression and Aid Korea and the Politicalization of the Trade System: The Case of the Patriotic Joint Pledges of Business in Shanghai, Journal of Historical Studies, 923, pp.18-32, 2014.
The System of "Democratic Discussion of Industrial and Commercial Duty" and Trade Organizations in the Early People Republic of China: Focus on Industrial and Commercial Trade Associations in Shanghai, Review of Historical Studies, 284, pp.22-44, 2014.
Institutionalization of Parliamentary Democracy and Constitutional Government in Modern China, Modern and Contemporary China Studies, 31, pp.3-19, 2012.
Narrow Path of Reform and Political Integration in the Early Republic of China, Editorial Committee of 100th Anniversary Memorial Essays of the 1911 Revolution (ed.), Comprehensive Research of the 1911 Revolution, Iwanami Shoten, pp.105-126, 2012.
Trade Associations and Trade Control in China in the 1930s: The Case of Commercial and Industrial Trade Associations in Shanghai, Socio-Economic History, 63(1), pp.87-116, 1997.