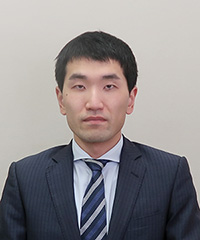 Associate Professor
Department of Applied Philosophy and Classics
(Indian Philosophy)
E-mail: [at]hiroshima-u.ac.jp
Research Fields
Sanskrit Etymology, Grammar, and Vedic Hermeneutics
Research Keywords
Linguistics
Mythology
Theology
Liturgy
Philosophy
Research Outline
My current research centers on Vedic (and therefore Indo-European) linguistics and culture, the traditional Sanskrit etymology, and the indigenous Sanskrit grammar. I am now conducting an examination into a linguistic theory developed by Yaaska, an ancient etymologist in India (ca. 5th–4th c. BCE), and into his Vedic theology.
Research Achievements
The Kāraka Theory Embodied in the Rāma Story: A Sanskrit Textbook in Medieval India, foreword by George Cardona, D.K. Printworld, 2018.
The Decryption of the Bhaṭṭikāvya: Sanskrit Court Poetry and Pāṇinian Gramamar, Hōzōkan, 2017. [In Japanese with English summary (401–423)]
New Material for Studying Pāṇinian Grammar and Its Vedic Background,
Indo-Iranian Journal, 61, pp.101–117, 2018.
Interweaving Poetic Devices with Grammatical Illustrations: A New Type of kāvya by Bhaṭṭi, Nagoya Studies in Indian Culture and Buddhism: Saṃbhāṣā, 34, pp.1–14,2018.
Sambandha versus Sambaddhasambandha: The Semantics of Sixth-triplet Endings,Journal of Indian Philosophy, 46(1), pp.179–192, 2017.