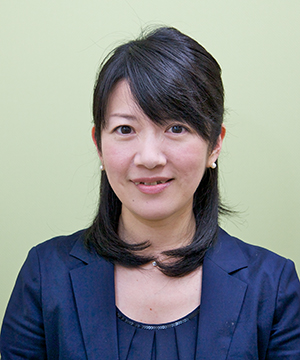 Associate Professor
Department of Japanese and Chinese Languages and Literatures
(Chinese Language and Literature)
E-mail: yukoyuko[at]hiroshima-u.ac.jp
Research Fields
Novels Written in Colloquial Chinese in the Ming/Qing Dynasties with a Focus on Jin Ping Mei (The Plum in the Golden Vase)
Research Keywords
Chinese Classics
Colloquial Chinese Novels of the Ming and Qing Dynasties
Research Outline
I am pursuing research that focuses on novels written in "hakuwa" (colloquial Chinese) during China's Ming and Qing periods, especially Jin Ping Mei (The Plum in the Golden Vase). Novels written in colloquial Chinese have also been greatly admired by Japanese people. As a result, in recent years I have also been researching the reception of these hakuwa novels in Japan.
Research Achievements
Concerning the Facsimile Edition of the Taipei National Palace Museum Library's "Jin Ping Mei Ci Hua", Chugokugaku Kenkyu Ronshu, 33, pp.1-17, 2014.
The Chin P'ing Mei as a Form of "Material" in Edo Japan: With Reference to Takashina Masatsune's Reading of the Chin P'ing Mei, Eastern Studies, 125, pp.107-122, 2013.
Edo Period "Jin Ping Mei" Transmission, Wénxué Xīnyào (Literature in a New Key), 18, pp.1-19, 2013.
How Colloquial Chinese Novels were Read during the Edo Period: A Focus on the Copy of "Jin Ping Mei" at the Kagoshima University Library that was Originally Owned by the Tamazato-shimazu Family, Chugoku Chusei Bungaku Kenkyu, 56, pp.59-79, 2009.
The Conception of "Jin Ping Mei": Birth from "Water Margin", Bulletin of the Sinological Society of Japan, 56, pp.179-193, 2004.