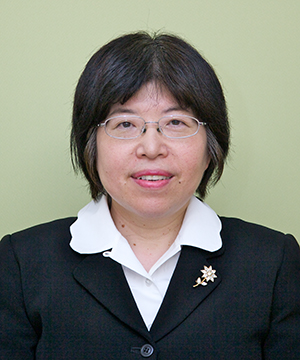 Professor
Department of British, American, and European Languages and Literatures, and Linguistics
(German Language and Literature)
E-mail: ekiko258[at]hiroshima-u.ac.jp
Research Fields
18th Century German Theater and German Modern Literature
Research Keywords
Hypochondria and Medicine in the German Comedies in the Enlightenment Age
German Fables
Theater of Caroline Neuber
German Comedies in the Enlightenment Age
Literature of the Early Modern Age
Krankheitsdarstellung
Research Outline
Beginning with the thoughts and Enlightenment-era comedies of the 18th-century German writer Gotthold Lessing, I am studying classical plays and the history of theater. With Enlightenment literature as a central point, I teach modern and contemporary German literature. I also have an interest in the world of lyric poetry, extending from the Middle Ages into the modern era, and I believe that there is a broad range of interests to be pursued in cultural history, literature, theater, etc.
Research Achievements
Botschaft der Komik oder Uebermittlung von Vernunft? Zu Dienerfiguren in fruehaufklaererischen Komoedien, Japanische Gesellschaft für Germanistik (Hrsg.), Verkörperte Sprache - Rahmen und Rahmenbrüche, München: iudicium Verlag, pp.67-79, 2015.
Attempts at Theater Reform and Principles of the Court Comedienne Caroline Neuber: Focusing on Ein Deutsches Vorspiel, Theatre Studies: Journal of Japanese Society for Theatre Research, 58, pp.57-72, 2014.
Ein fremdes Bild fuer Freundschaft bei C.F.Weisse: Die "edle Wildin" in "Die Freundschaft auf der Probe," Ryozo Maeda (Hg.), Transkulturalitaet. Identitaeten in neuem Licht. Asiatische Germanistentagung in KANAZAWA 2008, München: iudicium Verlag, pp.297-302, 2012.
Die vertrauten Gaeste in der Satire: Moral und Schein in Luise Adelgunde Victorie Gottscheds "Die ungleiche Heirath," Kanichiro Omiya (Hrsg.), Figuren des Transgressiven - das Ende und der Gast -, München: Iudicium Verlag, pp.222-234, 2009.
Hypochondrie im Konflikt der Kulturen: Satire und Wissenschaft in C. Mylius' Die Aerzte und Th. J. Quistorps Der Hypochondrist, Jean-Marie Valentin (Hrsg.), "Germanistik im Konflikt der Kulturen" Akten des XI. Internationalen Kongresses Paris 2005, Bd. 7, Bern/ Frankfurt a. M.: Peter Lang AG, pp.237-244, 2008.
Servants in the Comedies of Lessing: On the Changes of the Servant Role, The Journal of Japanese Society for Theatre Research, 34, pp.56-68, 1996.