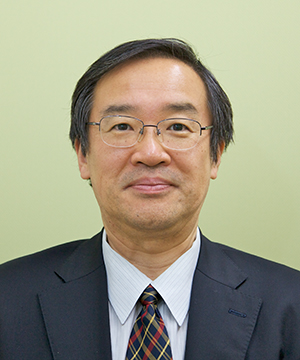 Professor
Department of Japanese and Chinese Languages and Literatures
(Japanese Language and Literature)
E-mail: kekubota[at]hiroshima-u.ac.jp
Research Fields
Early Modern Waka Poems and the Literary World of Edo
Research Keywords
Waka in Early Modern Period
the Literary World of Tokugawa Shogunate
Reizei Tamemura
Terada Rinsen
Wabun
Hiroshima Feudal Clan
Narushima Nobuyuki
Kondou Yoshiki
Tachibanano Akemi
Edo Kyouka
Research Outline
Specializing in early modern waka, I research matters related to methods that were devised and new expressions that were created for wakas. I base my work on the biographical research of poets who were engaged in creating the history and tradional expressions of wakas.
Research Achievements
Waka Literature Compendium 74: Furusato, Hachisu no Tsuyu, Sōkeishū, Shinobunoyakashū, Meiji Shoin, 2007. [Co-authored]
Collected Waka Poetry and Studies Vol. 16, Miyai Shoten, 2004. [Co-authored]
New Japan Classic Literature Survey Meiji 4th ed.: Waka, Haiku, Kayō, and Ongyoku Collection, Iwanami Shoten, 2003. [Co-authored]
A Study of Early Modern Reizen Poetry Circles, Kanrin Shobo, 2003.
New Complete Classical Japanese Literature 73: Early Modern Waka, Shogakukan, 2002.
Hiroshima as Yoshiki Kondō's Base of Activity, Kokubungakuko, 218, pp.1-15, 2013.
Literature of the Hiroshima Domain and the Scholar Rinsen Terada (2nd half), Gobun Kenkyu, 113, pp.15-26, 2012.
Literature of the Hiroshima Domain and the Scholar Rinsen Terada (1st half), Gobun Kenkyu, 112, pp.36-47, 2011.
On the "Meiwa 15 Comic Tanka (Kyōka)": The Tentori Kyōka Framework, Yukio Kusaka (ed.), Studies of Waka Literary in the Modern Age and the Early Modern Period, Shibunkaku Shuppan, pp.315-329, 2008.
"Kokinshū (Collection of Poems of Ancient and Modern Times)" of the Early Modern Court Nobles: A Focus on Sōko Hagiwara, Masato Mori and Hajime Suzuki (eds.), Bungaku-shi no Kokin Wakashū, Izumi Shoin, pp.173-196, 2007.
Misreadings in Waka Corrections: With reference to the guidance of Tamemura Reizei, The Edo Bungaku, 36, pp.145-153, 2007.
The Tenmei 7 Nen (1787) of Ōta Nanpo: Concerning the Promotion of Literary and Military Arts and Withdrawal from the Comic Tanka World, Bungaku, 8(3), pp.110-118, 2007.
The Standing of the Early Modern Poet: Enjoyment of Manyoshū and Kokinshū and an Evaluation of Bakumatsu Poets, Bungaku, 6(3), pp.75-86, 2005.