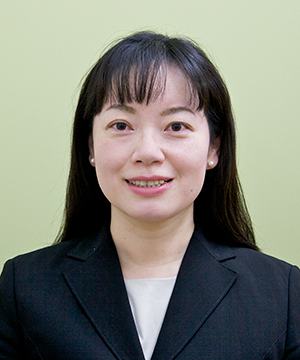 Professor
Department of Integrated Humanities
(Comparative Studies of Culture)
E-mail: mizobuti[at]hiroshima-u.ac.jp
Research Fields
Russo-Japanese Comparative Cultural Studies with a Focus on Problems in Cross-cultural Symbolism and Cross-cultural Exchange
Research Keywords
Comparative Literature
Translation Studies
Cultural Representation
Modern Japanese Literature
Modern and Contemporary Russian Literature
Research Outline
My specialty is comparative literature. I investigate the mutual literary relationship between present-day Japan and Russia with a focus on the various issues of translation and foreign culture symbolism. Apart from reception/effect theory, I am also interested in the transformation of Japanism, changing concept of world literature, and interaction between the fields of art and literature.
Research Achievements
The Subject of Russia in the Period of the Russo-Japanese War: A Case Study of a Japanese Girls' Magazine, Kumamoto Journal of Culture and Humanities, 103, 153-163, 2012.
"Bocchan" from the Russian Perspective, Japan Comparative Literature Association (ed.), Language Crossing Borders: Japanese Literature Meets the World, Sairyusha, pp.341-349, 2011.
Text that Blends and Breaks Apart: Reading Minae Mizumura's "Shishosetsu: from left to right," Research Promotion and Regional Cooperation Committee, Kumamoto University Department of Letters (ed.), International Spirit and Interdisciplinary Thought: Kumamoto University's 21st Century Literature Department Forum Series 1, Kumamoto Publishing Cultural Center, pp.42-65, 2010.
The Imaginative Power of Russophobia: Russia in "And Then," Masaki Sakamoto et al. (eds.), Soseki and World Literature, Shibunkaku Shuppan, pp.232-250, 2009.
Portrayals of Japanese in Russian Literature: An Analysis Focusing on V. Pikul's Tri Vozrasta Okini-san, Journal of Comparative Literature, 47, 102-113, 2004.