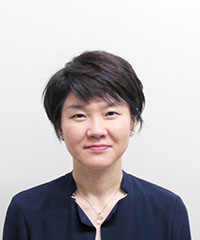 Associate Professor
Department of Japanese and Chinese Languages and Literatures
(Japanese Language and Literature)
E-mail: shimooka[at]hiroshima-u.ac.jp
Research Fields
Modern Japanese Literature, Literature in Japanese Language by Non-Japanese Writers
Research Keywords
The "I" Novel
Naoya Shiga
The 'Shirakaba' Group
Japanese Literature of Taiwan
Post-Colonial Literature
Research Outline
The subject of study is Modern Japanese Literature of the Meiji and Taishō era, centered on Naoya Shiga.
I am also conducting research on Japanese literature centered on Taiwanese writer Reishi Kō.
Furthermore, I am working on conducting a survey of and introducing materials related to women's magazines published under the imperial rule of pre-war Japan.
Research Achievements
The Way of Naoya Shiga. Kasama Shoin, 2007.
The Japanese Literature of Post-war Taiwan: A Selection of Novels by Reishi Kō (1 and 2). Keisuisha, 2012 and 2015.
"Personal Novels at the End of the Meiji Era—The Beginning of the 'Shirakaba'" Research on "Takeo Arishima 20," pp. 27-38, 2017.
"Japanese Novels in Post-war Taiwan: A Discussion of Reishi Kō's 'Kani'—A Self-Portrait Entrusted to a Beggar." Modern Japanese Literature 94, pp. 123-135, 2016.
"Shunrō Oshikawa and the 'Patriotic Women of Taiwan'—With a Focus on Published Novels." Kokugakuin University. Research on the "Patriotic Women of Taiwan," pp. 403-417, 2015.