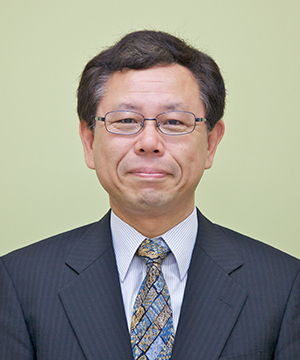 Professor
Department of Integrated Humanities
(Comparative Studies of Culture)
E-mail: takanaga[at]hiroshima-u.ac.jp
Research Fields
Japanese Linguistics, Pragmatics and Dialectology
Research Keywords
Language
Medical Communication
Social Dialect
Research Outline
I study modern Japanese from the perspectives of dialectology and sociolinguistics. My analyses incorporate the various phenomena observed in daily life and the perspective of sociology. I am interested in the way people communicate and how this relates to language and context.
Research Achievements
Sociolinguistic Research on Urbanizing Regional Communities, Keisuisha, 1997.
Research on Multilayering of Phrasal Modality in Medical Interviews Focusing on the Case of a Dental Interview, Kokubungakuko, 220, pp.1-15, 2013.
Language Contact and Language Control, Hiromitsu Machi (ed.), Teaching Japanese as a Second Language Vol.2, 3A Network, pp.18-32, 2006.
Language Transmission and Personal Networks, Toshiaki Muroyama (ed.), Methods of Dialectal Lexicology, Izumi Shoin, pp.77-97, 2000.
Prejudices toward Dialects: The Case of Naturally Occurring Dialects in Local Residents of Takaya-cho, Higashi-hiroshima City, Kokubungakuko, 125, pp.13-27, 1990.