The Graduate School of Biosphere Science participated in the Agribusiness Creation Fair held at the Tokyo Big Sight on 4-6 October, 2017. This annual fair represents a good opportunity to communicate and conduct exchanges on the new developments and research achievements between the University and companies. The Hiroshima University booth introduced recent research themes such as:
"Development of anti-norovirus disinfectant using astringent persimmon extract"
"Utilization of antimicrobial peptides."
"Control of calf growth using blue light"
"Application of DNA markers for quality assurance of marine products"
"Development of new immobilization technology of non-symbiotic bacteria on plant seed surfaces" (Dr. Ueda made a presentation)
At the Agribusiness Creation Fair, the Graduate School was represented by Dr. Naoki Isobe of the Laboratory of Animal Histophysiology, Dr. Toshihisa Sugino of the Laboratory of Animal Nutrition and Feeding and Dr. Akihiro Ueda of Plant Nutritional Physiology.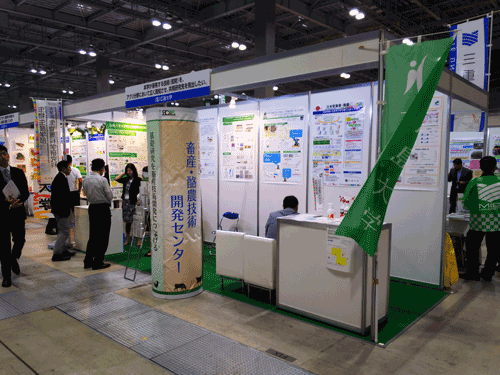 Booth of Hiroshima University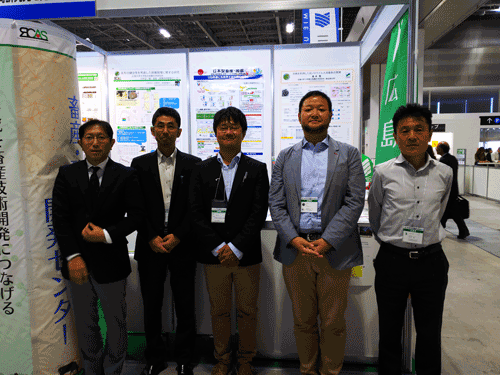 Dr. Isobe (second left), Dr. Ueda (center) and Dr. Sugino (second right) participated in this event