On the 22nd of December 2017, an international exchange party was held in the School/Graduate School of Education at Hiroshima University. This party is held annually to facilitate the cultural exchange between international students, faculty, staff, and Japanese students. This year, there were a total of about 60 participants at the party.
After the welcoming remarks by Professor Kazuaki Tsuido (Department of English Language Education), the meeting started with a toast led by Professor Yoko Nishina (Department of Teaching Japanese as a Second Language).
The participants, comprised of professors, international students, and Japanese students who are interested in international exchange, mingled enthusiastically with each other in an amiable atmosphere. Professor Takaharu Yamamoto (Japanese Language and Culture Education) provided some closing remarks for the party.
As of the 25th of December 2017, 258 international students from 20 countries/regions are studying at the School/Graduate School of Education. We seek to enhance support for our international students.
Welcoming remarks by Professor Tsuido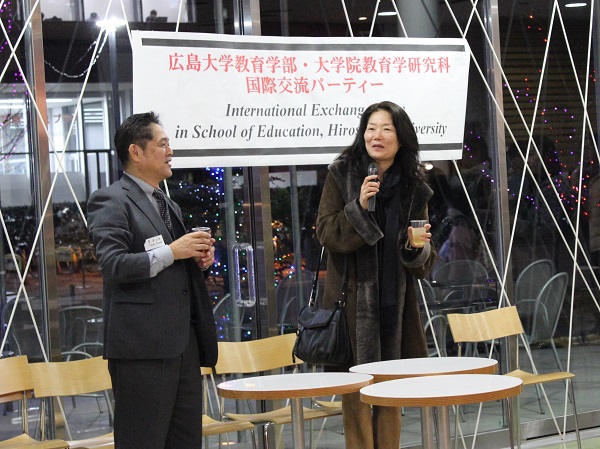 Toast led by Professor Nishina (right)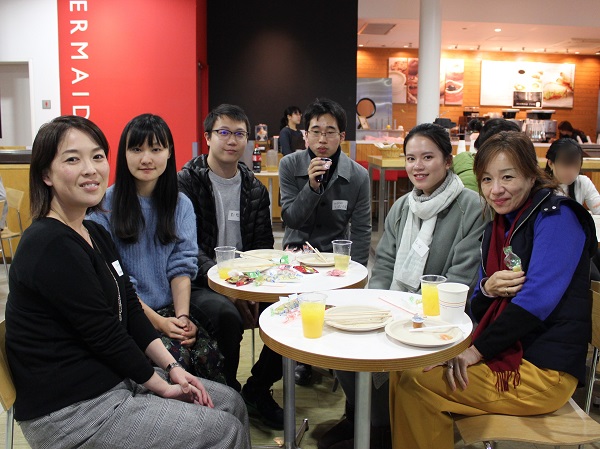 HU faculty and students at the party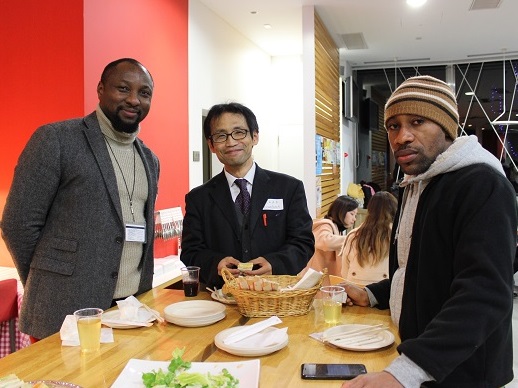 HU faculty and students at the party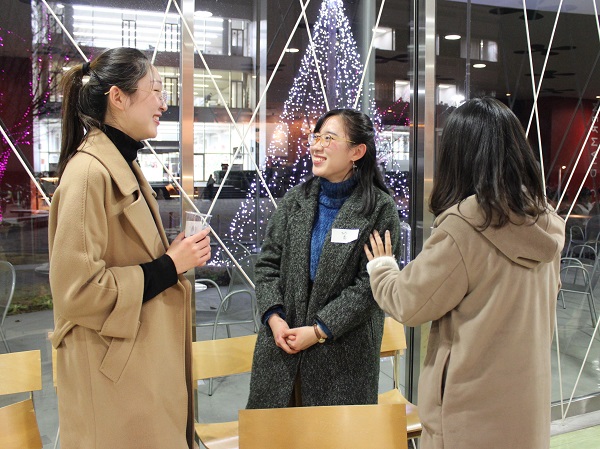 Participants full of smiles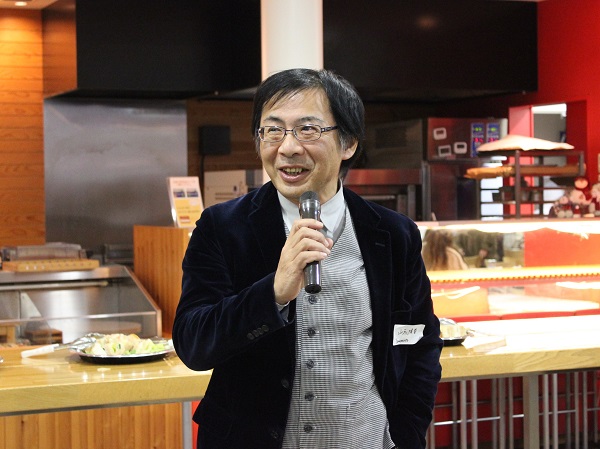 Closing remarks by Professor Yamamoto
[Inquiries]
The Institute for the Promotion of Global Education, Graduate School of Education, Hiroshima University
Lecturer Hisashi Kuwayama
E-mail: kuwayama*hiroshima-u.ac.jp (Please replace * with @)