On August 27th 2018, H.E. TOUCH Visalsok, Cambodia's Undersecretary of State for Ministry of Education, Youth and Sport (MoEYS) and H.E. TUM Saravuth, President of Svay Rieng University (SRU) and his two colleagues, visited Hiroshima University's School and Graduate School of Engineering where they had a meeting with us about the 'Svay Rieng University Engineering Education Support Project' supported by the World Bank.
During the meeting, opinions were exchanged about various issues, including how our School of Engineering can provide support towards establishment of the Department of Mechanical Engineering at SRU.
After the meeting, in addition to having a social gathering with HU students from Cambodia, the delegation received an explanation about the curriculum of our School of Engineering, as well as observing the facilities of School and Graduate School of Engineering.
SRU is a Cambodia's national university established in 2005. It is hoped that exchange between the two universities will be further promoted.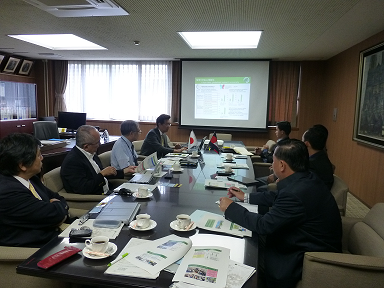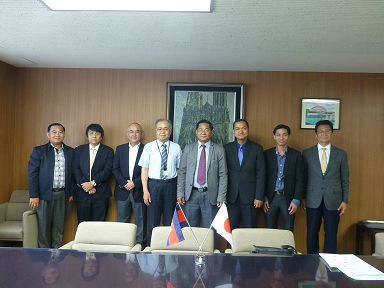 Inquiries:
Student Support Office
Graduate School of Engineering
Hiroshima University
kou-gaku-daigakuin@office.hiroshima-u.ac.jp