The 9th Phoenix Leader Education Program seminar 2015
In the 9th Phoenix Leader Education Program (PLEP) seminar of 2015, Dr. Takeshi Naganuma (Professor, Graduate School of Biosphere Science, Hiroshima University), gave a lecture on January 21st entitled "Biological diversity and evolution –Biology for Human Being-."


The PELP seminars are held regularly for the purpose of disseminating information about the activities of our program by providing open classes and lectures to Hiroshima University students, faculty and staff.
More than 40 people, including PLEP graduate students, attended the seminar and contributed to a lively learning environment.
In his lecture, Dr. Naganuma talked about polar organisms, focusing particularly on a unique animal called the tube worm which inhabits the deep sea bottom in a completely dark world. He spoke specifically about its biology and symbiotic manner. He also discussed the verification of the existence of extraterrestrial life through the progress of polar organism research and space science research.


For the program students, it was a precious opportunity to learn about a unique field of study focusing on polar-regions, their unique biological diversity and evolution.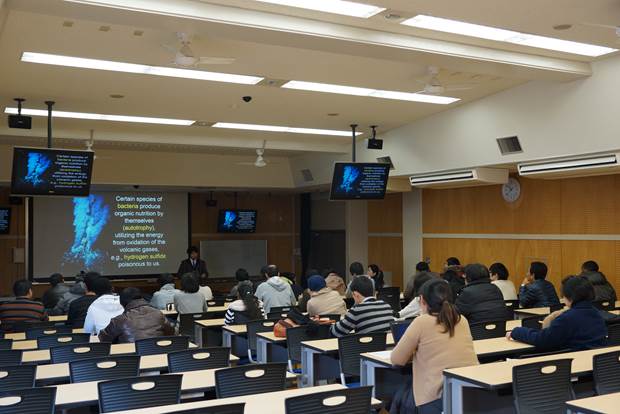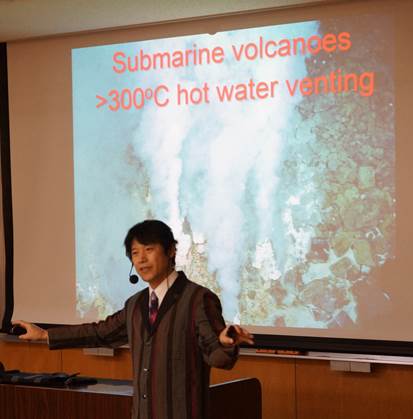 Seminar Dr. Takeshi Naganuma