April 2017, Hiroshima University Hospital opened the International Center for Lymphedema, following the press conference being held on April 21.
Lymphedema is a condition in which lymph flow stagnation occurs from the damaged of lymph nodes and lymphatic vessels caused by cancer treatment and unknown causes.
Generally, the disease was defined as incurable, and conservative therapy was advised, but surgical treatment became a requirement as cases of increased edema arouse.
However, in recent years, a great amount clinical usefulness of surgical therapy with the lymphatic vessel and vein anastomosis in early stages are reported with pressure therapy.
Moreover, new surgical procedures such as transplantation of vascularized lymphatic vessels or lymphatic nodes are also reported towards making Lymphedema a curable disease.
At the interview, Director of the International Center for Lymphedema, Isao Koshima stated "We are not only treating patients with this disease inside and outside of the country, but also educating and training doctors who treat Lymphedema. In addition, we would like to do further research for new treatment procedures."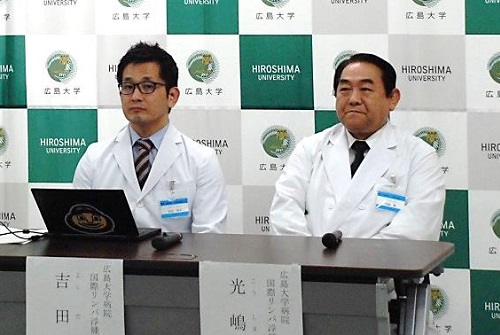 From right, Director Koshima, Assistant Prof. Yoshida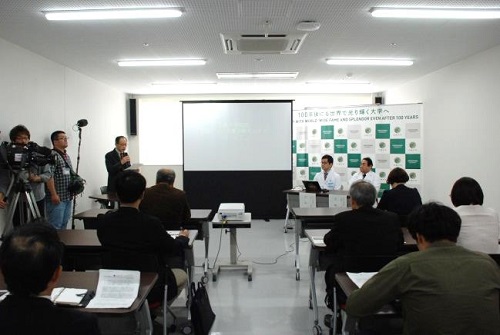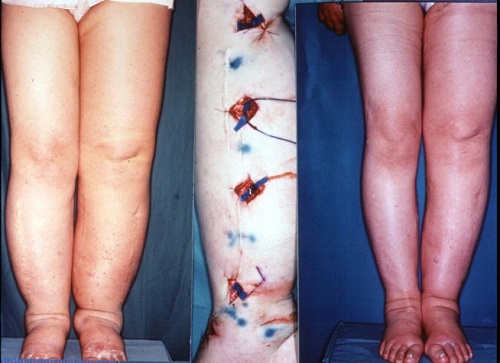 Before and After Surgery (Woman)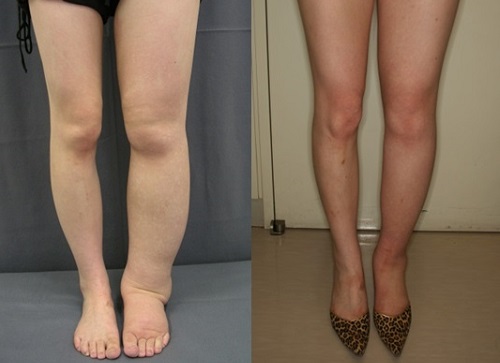 Before and After Surgery (Woman)