In total, 73 students from 18 universities in Egypt visited HU to attend the 1-week short-term stay program of the School of Medicine. The students were divided into two groups: 38 students in the first group (February 3-7) and 35 students in the second group (February 10-14). The program consisted of lectures in medicine as well as lab visits and hospital tours.
The purpose of this program is to provide students with hands-on experience of advanced medical technologies at clinical sites, such as Anatomy and operating room visits at the HU's hospital.
On February 6, a convivial party that brought together Egyptian students, along with Japanese students and faculty, was held to deepen international exchange.
During the gathering, President Ochi sent words of encouragement to the international students, to what they answered: "We are very grateful to the people of Hiroshima for their kindness and guidance".
【Participant University】
Aswan University, Assiut University, Alexandria University, Zagazig University, Fayoum University, Cairo University, Mansoura University, Menofia University, Benha University, Minia University, Beni Suef University, Port Said University, Sohag University, Tanta University, South Valley University, Suez Canal University, Kafr Elsheikh University, Ain Shams University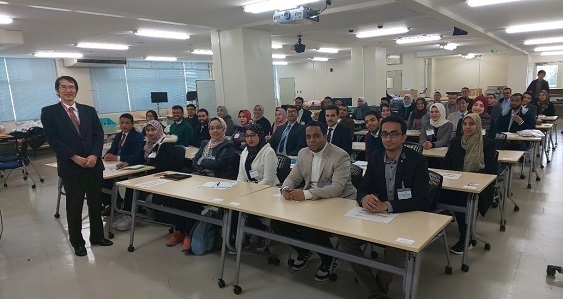 Dean and Professor Michihiro HIDE (left) and medical students from Egypt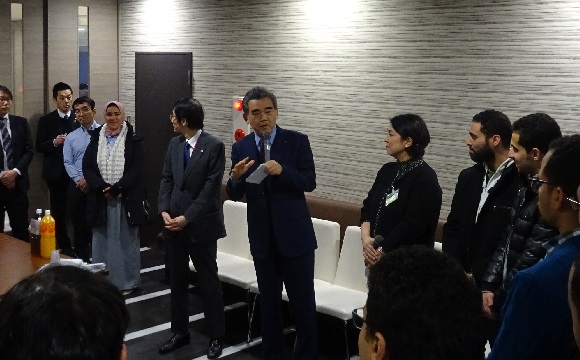 Greetings from President Ochi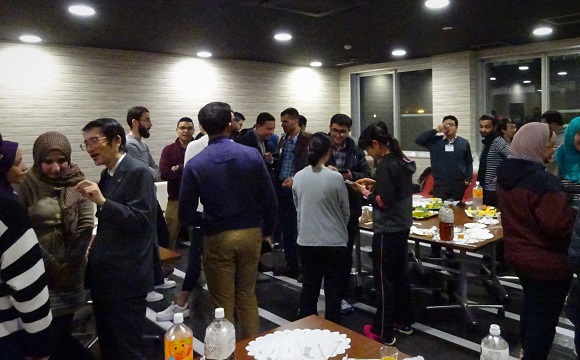 During the social gathering

【Inquiries】
International Office, Kasumi Campus Management Support Office, Hiroshima University
TEL +81-82-257-1705
E-mail kasumi-kokusai(AT)office.hiroshima-u.ac.jp (Please replace (AT) with @)