TAOYAKA Program for creating a flexible, enduring, peaceful society will hold the 34th TAOYAKA Program Seminar.
Time and Date: 10:30~12:00, March 3, 2015
Venue: A017 Lecture Room, Graduate School of Science
Lecturer:Dr. Veena Koul, Professor & Head Centre for Biomedical Engineering, Indian institute of Technology, New Delhi India
Title:Women's advance into society and my contribution to science
Language: English
Object Persons:Teachers and Students and Others
Abstract:The talk will present the status of Women in pre and post historic time. It will also present how women in India have become economically self-sufficient, leading to significant role models as Scientists, Engineers, Entrepreneurs and Politicians.The talk will conclude by highlighting my own research interests and contribution to science specifically in the area of Bio-medical Engineering.
Registration:
Contact us for registration with your name, affiliation and contact information.
E-mail: wakateyousei[a]office.hiroshima-u.ac.jp

Tel: 082-424-6213
*please replace [a] with @.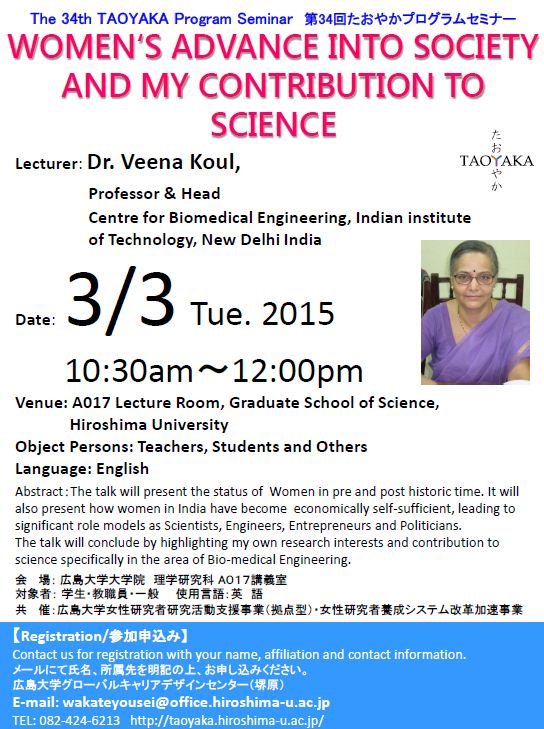 Download a flyer(366KB)