About IGS
Study integrated arts and sciences in Hiroshima, Japan
Students from all over the globe will learn together. They will develop intercultural communication competence, broad-mindedness, and cooperative skills to bring more peace to the world.
Full-time 4-year undergraduate English program, which leads to Bachelor of Arts and Sciences.
Language competence: Students will be competent in English and Japanese.
Interdisciplinary arts and sciences education: Students will have a wider perspective when solving problems related global issues in society.
Integrative perspectives and cooperative skills: Students will be able to think beyond nationality, region, religion, culture, and language.
Careers after graduation: Students will be ready to work in Japan or abroad, or pursue academic careers at graduate schools.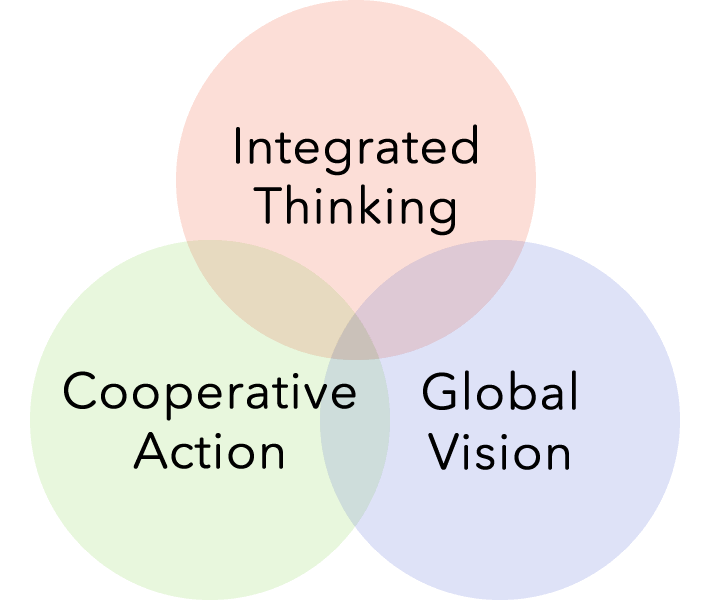 "Everything that I thought was obvious or normal, wasn't really obvious or normal."
That's what Japan taught me when I came here as an exchange student from Germany many years ago. New discoveries in the world start from questioning your own beliefs and opinions. All of you who are curious about the world, why don't you come to IGS? Let us build the capacity to search for new ways of thinking, to connect with other people, to think in an integrative manner and to imagine the world together in order to start acting!
Carolin Funck, IGS Department Head
Pamphlet