◇Scientific literacy/ lectures
At the Hop Stage of GSC Hiroshima, seminars on scientific literacy, research ethics and science are provided.
In the seminar, university teachers introduce ideas and methods to approach scientific issues, attitudes of scientists and so on.
We present some challenges that the high school students who aspire to becoming scientists should think about.

◇Facilities tour/ Science experience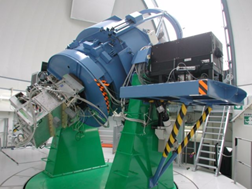 At the Step Stage, a tour of large research facilities and equipment at the university is offered.
Experience the sites of study and the real research environment.
University students will gladly explain about research content and facilities.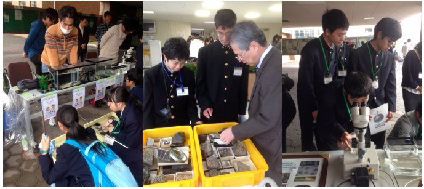 ◇Cross-sector seminars/ Sector-specific seminars
At the Step Stage, there are cross-sector seminars and sector-specific seminars.
In the cross-sector seminar, researchers from local companies will support us with lectures and so on.
In the sector-specific seminar, students take seminars of each field (mathematics, physics, chemistry, biology, earth science, information and agriculture). They can directly experience the research facilities, equipment and research content in each field.
In addition to learning research methods, they can learn the latest research trends.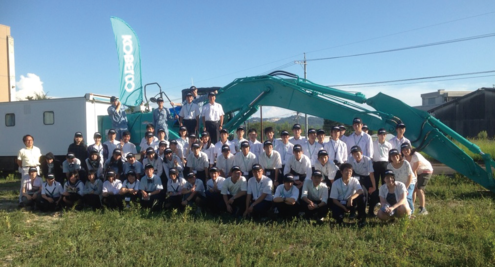 ◇English Practice in Science/ English Salon
They learn how to make a poster and give a presentation In English from a foreign lecturer and through class discussion.
In the English Salon, they talk to university students from non-English speaking countries during lunch. They enjoy conversation and talk about key points in studying English, and how to improve their English.

◇Interdisciplinary Symposium/ Poster presentation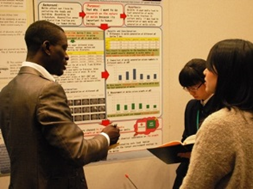 Based on studies at the Step Stage, students present their research plan at the Jump Stage in English.
At the presentation, questions and answers among different fields provide cross-sector communication and a deep understanding of their own theme.
Also, this will also determine who is selected for the Jump Stage.
◇Lab activity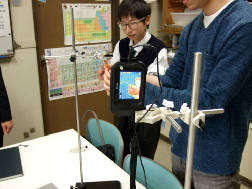 At the Jump Stage, we match students and researches and organize research teams consisting of four members: a lecturer, a teaching assistant, students and a high school teacher.
They work on lab experiments.
◇Overseas training
The Jump Stage students go to Australia for science training. They participate in an International Science Fair held at the Australia Science and Mathematics School, have group work and discussions with students from around the world and present their research results. Through academic exchange and experiential learning, they cultivate a global mindset to become international scientists.