A special commemorative symposium to mark the formal establishment and opening of the Graduate School of Integrated Sciences for Life was held on Sunday, June 30, 2019, with the theme "From genome to the global environment." The event was held at the auditorium of the School of Education at Hiroshima University, Higashi-Hiroshima campus.
Graduate School of Integrated Sciences for Life Dean Yoshifumi Nishimura delivered the welcome and opening remarks to about a hundred members of the audience consisting of Hiroshima University students and academic staffs as well as some students from other Universities.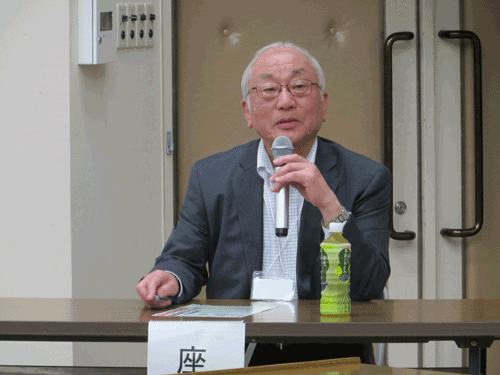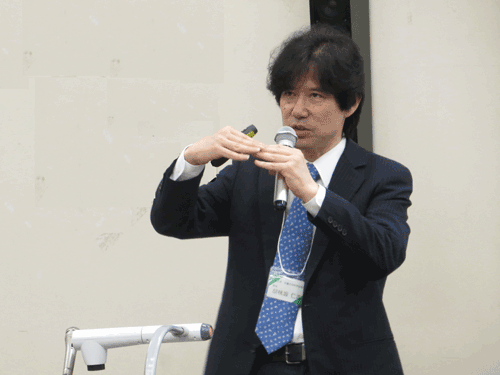 Dr. Hitoshi Kurumizaka of the Institute for Quantitative Biosciences, The University of Tokyo, was invited to deliver the keynote lecture expounding on the theme of the symposium.
Six professors of the Graduate School of Integrated Sciences for Life delivered lectures on their research specialties while connecting them with the general symposium theme. The six professors are:
Dr. Takashi Yamamoto
Dr. Toshinori Hayashi
Dr. Yamada Toshihiro
Dr. Akio Kuroda
Dr. Shin Kusaba
Dr. Kazuhiko Koike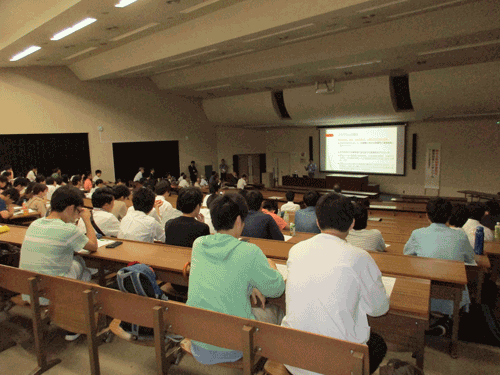 Following the symposium, a presentation/briefing on the entrance examination was held detailing the exam subjects in each entrance examination together with explanations of each program with the use of slides. After that, interested student candidates were ushered into the hall to view each of the program posters with faculty members providing detailed explanations and answering some questions.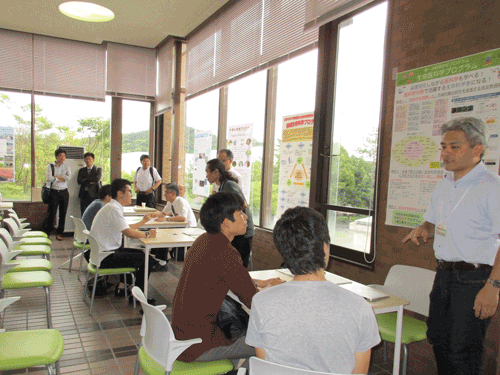 For contributing to the success of the special symposium despite the threat of bad weather, the organizers wish to thank everyone including some students from outside Hiroshima University who also attended the symposium with much enthusiasm.