HIRAKU-Global
Retreat FY2022

【Date held】 September 30 - October 1, 2022
【Venue】  Hiroshima University
   Phoenix International Center MIRAI CREA
      (Higashi-Hiroshima campus)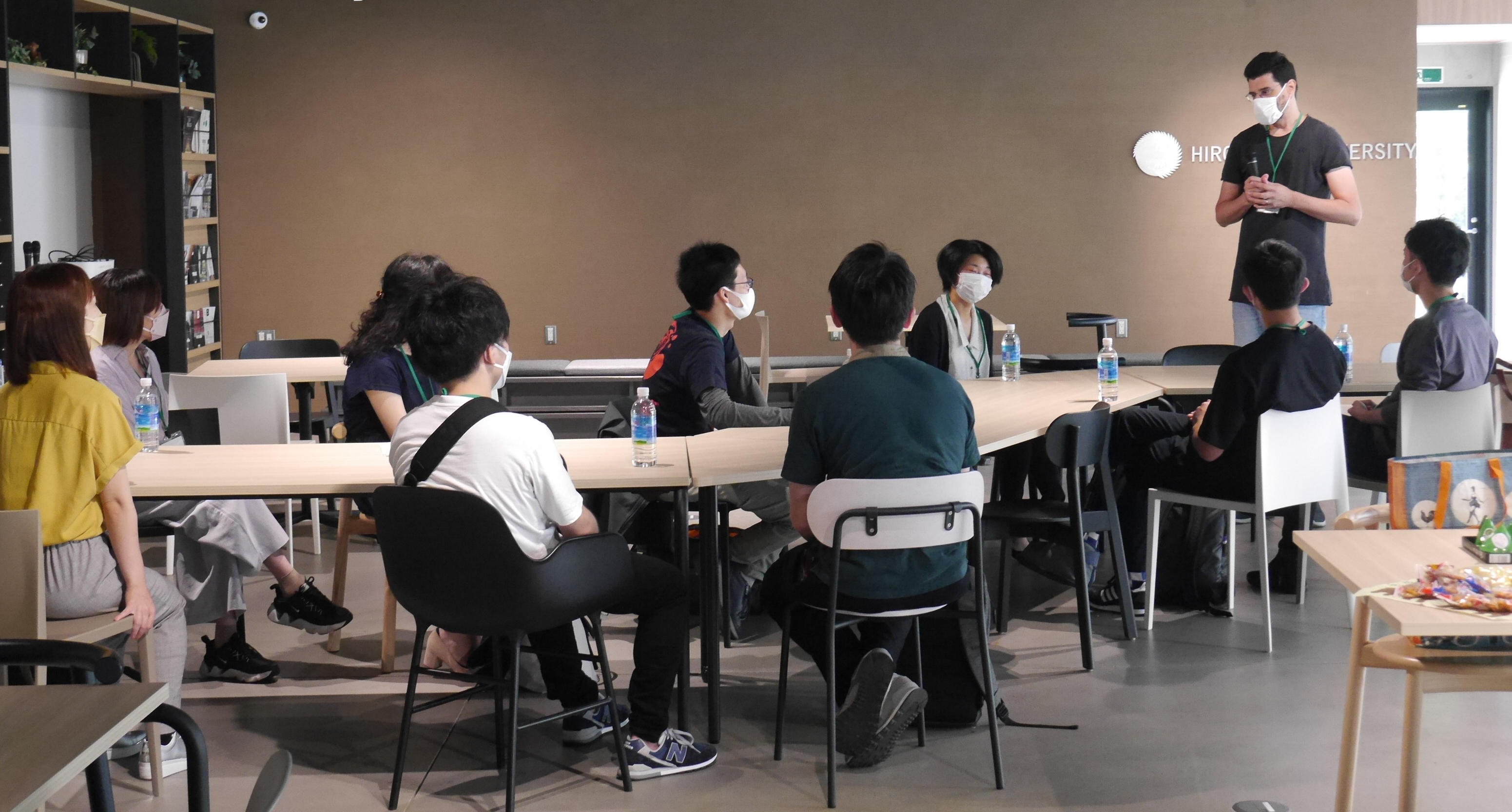 The HIRAKU-Global Program held its first ever Retreat at Hiroshima University's Phoenix International Center MIRAI CREA (Higashi-Hiroshima campus). This event was open to all the HIRAKU-Global Researchers (HGRs) and provided them, the Program Manager, and the HIRAKU-Global Office staff the opportunity to meet and interact with each other for the first time in-person.
The Retreat was initially planned with several particular aims in mind, including to provide everyone with an opportunity to meet each other in a more informal setting, to foster the group cohesion within the whole HIRAKU-Global Program, to promote research exchanges amongst the HGRs, and to share experiences and know-how amongst the HGRs, Program Manager and Office staff.
Program:
【Day 1 / September 30 (Fri)】
13:15- Opening
13:20- Icebreaker (self-introduction, etc.)
14:20- Research Pitch (split into several groups to present research and ask questions)
15:10- Free Time (several activities will be prepared, everyone can interact freely)
17:30- Day 1 Closing (brief notifications, etc. from the Office)
18:00- Social Gathering
【Day 2 / October 1 (Sat)】
10:00- Summary of Day 1
12:00  Closing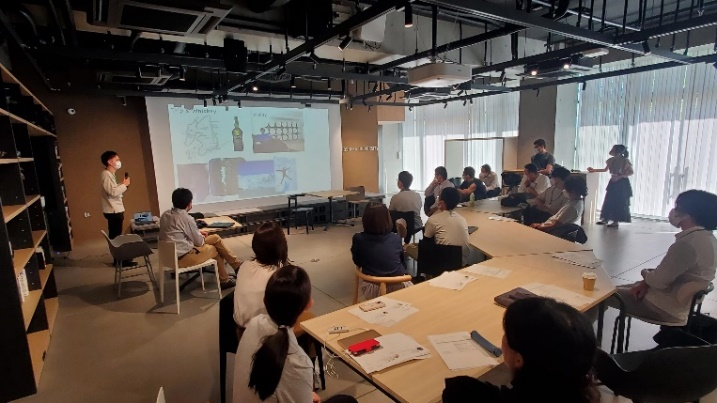 The event began with a series of short self-introductions from all those involved on the day. Each person had about two minutes to introduce themselves and talk about something which they like and/or cherish. This provided an opportunity for everyone to learn more about each other on a personal level.
Thereafter, the HGRs split into four small groups in order to begin the Research Pitch, where each HGR presented their research to the other members of their group. The HGRs actively engaged in discussions amongst themselves, which in turn led to many fruitful conversations, and enhanced the overall possibility of future research collaborations being undertaken.
Following on from the Research Pitch, the HGRs were provided with a block of Free Time to allow them to further interact with each other in an unstructured manner. This resulted in several groups being naturally formed, and led to one particular group of HGRs partaking in a lab tour.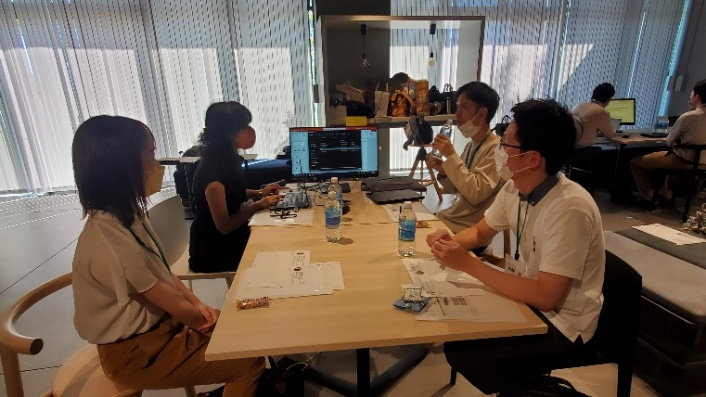 On the second day of the Retreat, following on from the previous evening's Social Gathering, Prof. Jorge TENDEIRO (HIRAKU-Global Program Manager) moderated a discussion based on various topics, including in regard to establishing international research collaborations, managing communications with collaborators, and managing interactions with those from outside of academia. The discussions between the HGRs were lively in nature and provided specific information which will help them with their development in the future.
In addition, upcoming events planned within the Program were also outlined, and the HGRs had the opportunity to share the types of training workshops/courses that they would like to undertake within the Program in order to optimize their development for their needs.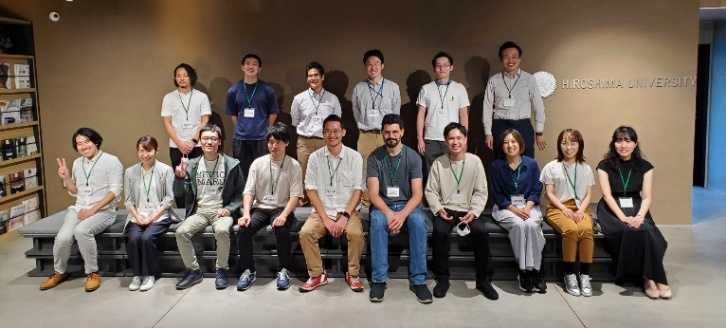 The feedback we received at the conclusion of the Retreat can be viewed below (partial extracts).
自己紹介,交流タイムでは、オンラインではつかみにくかった各先生のキャラクターがわかった点がよかった。共同研究ができる相性のよさそうな方も見つかった。研究だけでなく日常に関わる話題で交流できたのは大きい。
自己紹介は,研究等から窺い知れない面を知れるのがとても良いと思う。
リサーチピッチと交流タイムで、自分の研究に関連する方と意見交換することができ、今後の研究に役立つ情報をいただくことができました。すぐに共同研究まではいかないですが、今後共同研究に発展できる可能性を見出せたかなと思います。
やはり対面での交流イベントは大事だと思いました。今後も可能な範囲で対面開催を続けていただけたら嬉しく思います。
今回のような流れで良かったと思います。研究分野が皆異なるので、リトリートの限られた時間の中で、少しでも近い研究分野の人とお互いの研究の内容を把握して意見交換できる時間を欲しいなと思いました。その点ではリサーチピッチがとても良かったなと自分では感じました。
リサーチピッチは他のメンバーとディスカッションできて、刺激をうけました。アイデアとしても普段は自分がしないような考え方が聞けてよかったです。
それぞれの先生方の海外留学における経験やノウハウを共有することができたのが良かったです。
みなさんの海外に渡航する前のコネクションの作り方や連絡の取り方が大変参考になりました
Inquiries/Contact Details
HIRAKU-Global Office
Office of Research and Academia-Government-Community Collaboration, Hiroshima University
E-mail: hiraku-global*office.hiroshima-u.ac.jp  (replace * with @)