HIRAKU-Global
Mentor Workshop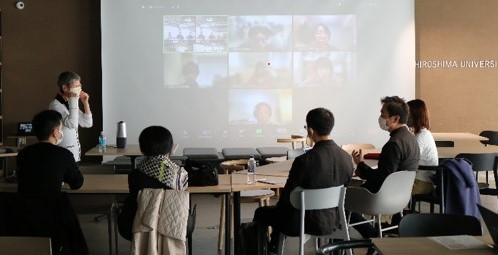 【Date & time held】
 November 9 (Wed), 2022 10:00 – 11:30
【Event method】
 Hybrid
 Venue: Hiroshima University MIRAI CREA (Higashi-Hiroshima campus) / Online (Zoom)
【Instructor】
 Dr. HARAYAMA Yuko
 Co-chair of the Board of Directors, Japanese Association for the Advancement of Science
【Theme】
 "A Researcher's Ability – Fixed Focal Points and New Focal Points"
【Number of participants】
 16
On November 9, 2022, a hybrid workshop was held, with HIRAKU-Global Consortium Mentor Dr. HARAYAMA Yuko instructing the workshop.
Dr. HARAYAMA presented upon the kinds of abilities that researchers should acquire and possess going forward, taking into consideration the current circumstances surrounding researchers, all the while whilst also sharing her own experiences as a researcher.
This workshop was conducted in a format which allowed for discussions to be made between all those involved, and led to the in-person and online participants joining in an active manner.
As a result of the success of this workshop, the Program is planning to hold similar events with the HIRAKU-Global Consortium Mentors in the future.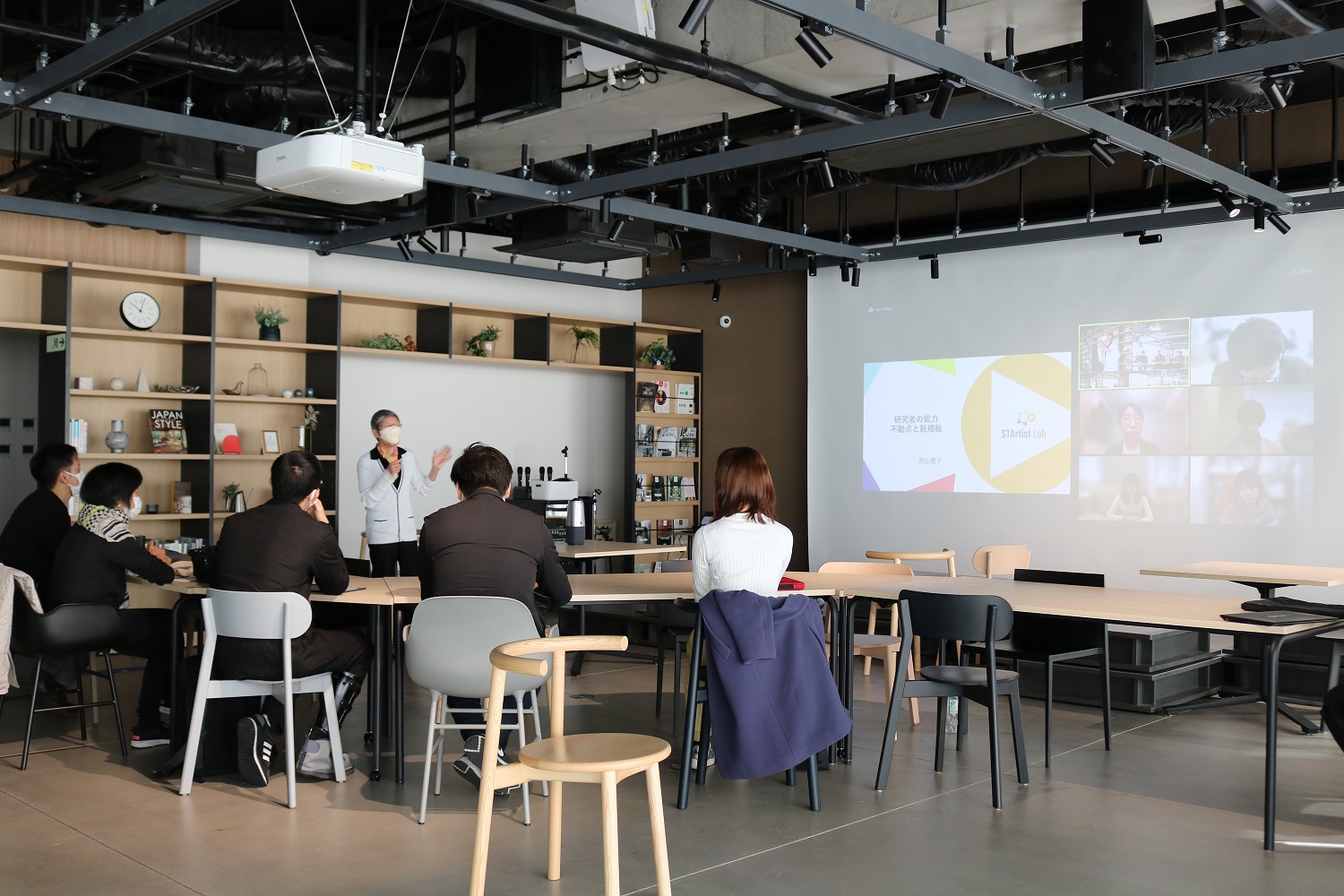 The feedback we received at the conclusion of the workshop can be viewed below (partial extracts).
今まで研究動向や社会情勢と研究の関係などについて、積極的に情報収集することがなかったが、原山先生のお話を伺って興味を持つことの重要性に気がつくことができた。もう少し原山先生のお話を伺ったり、議論したりする時間があるとよりよかったと思う。
ハイブリッドであったため、遠隔からでも参加できたのが良かった。
時代の変化と共に、研究の進め方や必要とされる研究者の能力も変化していることを分かりやすくまとめていただいて、大変参考になった。
ご経験豊かな原山先生のお話を直接うかがうことができ、視野が広がりました。現在、科学や研究は広く一般にopenであることがよしとされる一方、国家間における複雑な事情や、個人では制御しようのない要素があるとのこと。これらを認識した上で、職業研究者として一つ一つの決断をしていく必要があると感じました。すべてをopenにしても問題のない、どの国や所属の人とも束縛なく共に研究ができる平和な世界であって欲しい。少しでもそのような世界の実現に貢献できるよう判断を重ねていければと思いました。
自身の研究分野にとどまらず、社会的な情勢についても興味を持つことの重要性を学べたのが良かったです。
研究者としての必要な要素を聞けて勉強になりました。特にサイエンスに関する世界の動向に対してもっとアンテナを張っておくべきだと学びました。
ハイブリッドで開催いただいたことで、参加できたので、大変ありがたかったです。原山先生のご経験に基づいたお話を伺えて、特に院生に対する修論の進め方について、大変参考になりました。
日頃あまり意識することがない研究を取り巻く環境変化や社会情勢の影響などを考える貴重な機会をいただき、大変勉強になりました。
Contact Information
HIRAKU-Global Office
Office of Research and Academia-Government-Community Collaboration, Hiroshima University
E-mail: hiraku-global*office.hiroshima-u.ac.jp (replace * with @)