The Program of Medicine is a 6-year course system whose aim is to facilitate students in becoming medical doctors or medical researchers. 1st year students learn a mainly liberal arts-based education fundamental to integrated human sciences with the addition of some specialized education subjects based on the Medical Education Model Core Curriculum which is laid down by the Japanese Ministry of Education, Culture, Sports, Science and Technology. The 2nd year students take specialized subjects in basic medicine such as human anatomy, etc. From 2nd year onward, students take education tutorials. From the 3rd year they learn about organ disease; control and prevention of disease including systemic disorders; symptomatic diagnosis/ treatment; and the relation between illness and society.
In the 4th year of their studies, students are assigned to specific medical departments and are assessed on whether they are capable of achieving clinical practices by taking the "Common Achievement Test", a National Qualification Examination on Knowledge, Skills and Attitudes for Clinical Competency. After passing this examination, students progress into the latter half of their 4th year education and are provided with clinical training in all clinical departments through the observation of patient examinations in University Hospital, and also at associated hospitals situated in other areas of Hiroshima.
After completion of the 6-year medical program, students are eligible to take the National Medical Practitioners Qualifying Examination. Upon passing the national exam, they are licensed as a registered medical practitioner. All graduates receive a further 2-year clinical training. They are then able to pursue careers such as; clinical doctors taking an active role in the ongoing advancement of medical science; scientists in academic research institutes; medical officers who supervise and administer medical welfare; to follow on to graduate school.
Community-Based Medicine Course
Today, Japan is confronted with a shortage of doctors, and Hiroshima also faces a difficulty securing and maintaining essential medical systems in the hilly and mountainous areas or in specific clinical departments. This course provides a special program toward enhancing community-based medical care and cultivating the key doctors in addition to curriculums for the other students in the School of Medicine. Through this course, the School of Medicine develops human resources which will be involved in the community-based medical care in Hiroshima with the assistance of Hiroshima Prefecture.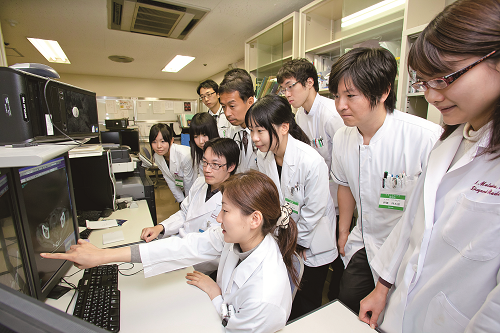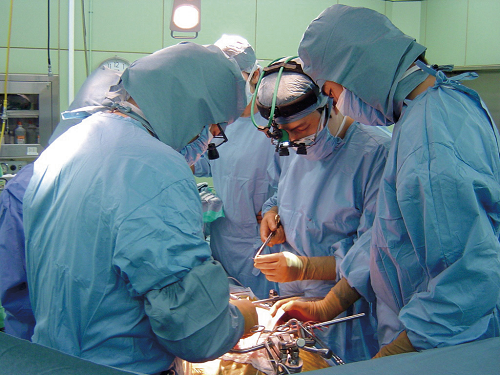 MD-PhD Course
The MD-PhD Course is the collaboration course of the Program of Medicine, the School of Medicine and the Graduate School of Biomedical & Health Sciences. This course aims to foster researchers providing 9 or 10 years education combined with the 6-year course of undergraduate educational program of Program of Medicine and the 4-year course of Graduate School of Biomedical & Health Sciences. The MD-PhD Couse offers graduating students the eligibility to take the National Medical Practitioners Qualifying Examination and a doctoral degree.
Available qualifications and licenses
National Medical Practitioners Qualifying Examination