The month of August was a busy time on both sides of the Pacific, specifically in Hiroshima, Japan and in Edmonton, Canada. Under the agreement signed between Hiroshima University and The University of Alberta, a Field Course in Sustainable Agriculture program was organized for students of both institutions.
On August 11-20, eleven undergraduate students from the School of Applied Biological Science of Hiroshima University traveled to the beautiful campus of The University of Alberta in the provincial capital city of Edmonton under the guidance of Dr Toshihisa Sugino, associate professor of animal nutrition. Hiroshima University students presented short introductory talks about Japanese agriculture and fisheries and engaged in cross cultural exchanges with Canadian students. There were plenty of opportunities to sample Albertan food and culture. The visit included trips to bee farms and national agricultural research institutions and capped by unforgettable sojourns into some of the fabulous national parks located in the Canadian Rocky Mountains.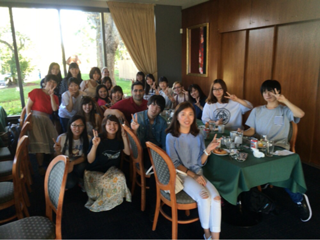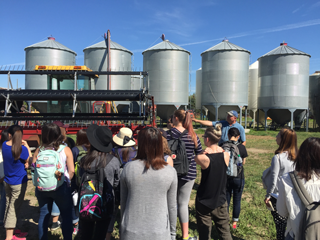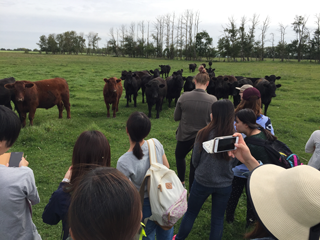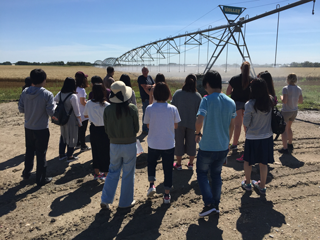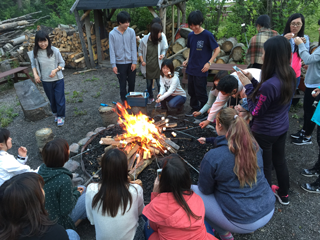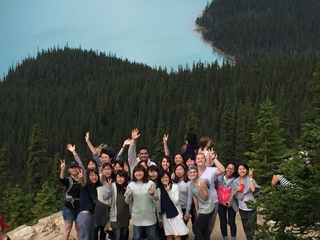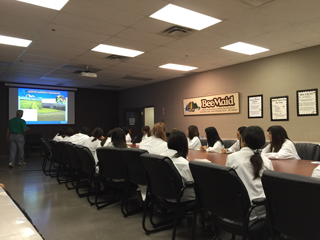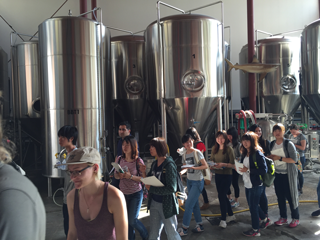 Just barely enough time to recover from jet lag, it was the turn of Hiroshima University students to welcome and host 12 students from The University of Alberta led by Dr Masahito Oba, professor at the Department of Agricultural, Food and Nutritional Science. The Canadian delegation stayed in Hiroshima University from August 23 to 31 and followed a hectic schedule that consisted of intercultural exchanges, laboratory visits and trips to nearby companies and research institutions such as Satake Corporation and the National Research Institute of Brewing, among others. A visit to Hiroshima will not be complete without a trip to Miyajima Island and the Hiroshima Peace Memorial Park, two UNESCO World Heritage Sites in the area.