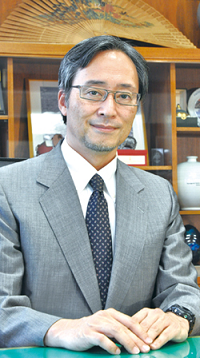 Message from the President of the 6th Hiroshima Conference on Education and Science in Dentistry
It is a great honor and pleasure to introduce you to "6th Hiroshima Conference on Education and Science in Dentistry" which will be held during October 23-25, 2015 in Hiroshima, Japan.
The 1st Hiroshima Conference was originally launched as the 40th anniversary commemoration event in January 2006 aiming to cultivate the next generation of world leading oral health professionals while being an educational / research hub in dental medicine in Asia. After 10 years from the 40th Anniversary, Hiroshima Conference has grown to become an internationally acknowledged dental meeting with an excellent attendance of oversea affiliated institutions. With the theme of "BioDental Education and Research towards the Next 50 Years –50th Anniversary Commemoration", the 3-day conference will feature special lectures given by globally renowned speakers, more than 10 elaborated educational / scientific sessions containing an anniversary memorial session, a poster exhibition and a satellite symposium, "International Symposium on Food, Nutrition and Health".
It will definitely offer you valuable opportunities to learn and exchange the latest advancements in dental science while creating institutional or personal networks for future collaborations.
On behalf of the organizing committee of the 6th Hiroshima Conference and Hiroshima University Faculty of Dentistry, I am looking forward to welcoming you to Hiroshima as an international city of peace and culture", sharing our common interests and enthusiasms on dentistry and oral health science with you.
Sincerely,
Professor Motoyuki Sugai
President of 6th Hiroshima Conference on Education and Science in Dentistry
Dean, Faculty of Dentistry, Hiroshima University