Conservation and Breeding Facility for Native Japanese Chickens
In the facility, we mainly keep native Japanese chicken breeds designated as "National Natural Treasures" by Japanese Government. The chickens are used for education and research as occasion calls.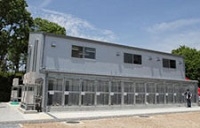 Geo Environmental Science and Modeling Laboratory
This is used for research about integrated analysis of human environment by modeling the correlation among air-water, water-soil, soil-air and organisms-environment.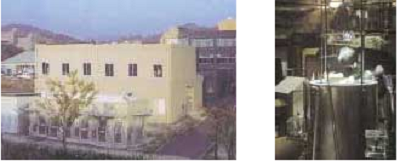 Radioisotope Laboratory
This is used for research using isotope.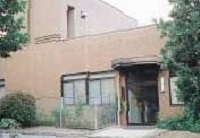 Common-Use Research Instrumentation Rooms
Our institute has more than 80 state-of-the-art research equipments and apparatus like DNA sequencers, amino acid analyzers, mass spectrometers, electron microscopes, etc., in modern common-use facilities.