Assistant Professor Imai (Joint Faculty of Veterinary Medicine, Yamaguchi University), from the 1st Cohort of HGRs, went on a research trip to Australia (University of Melbourne) from October 4, 2022 – January 14, 2023.
Research Exchange Report
Purpose of the trip:
The purpose of this project was to establish the possibility of analyzing polyploidization as a driving force of vertebrate evolution using marsupial models, which are difficult to access in Japan. I proposed to search for the stages of development and differentiation in which polyploidization is occurred in marsupial stem cells.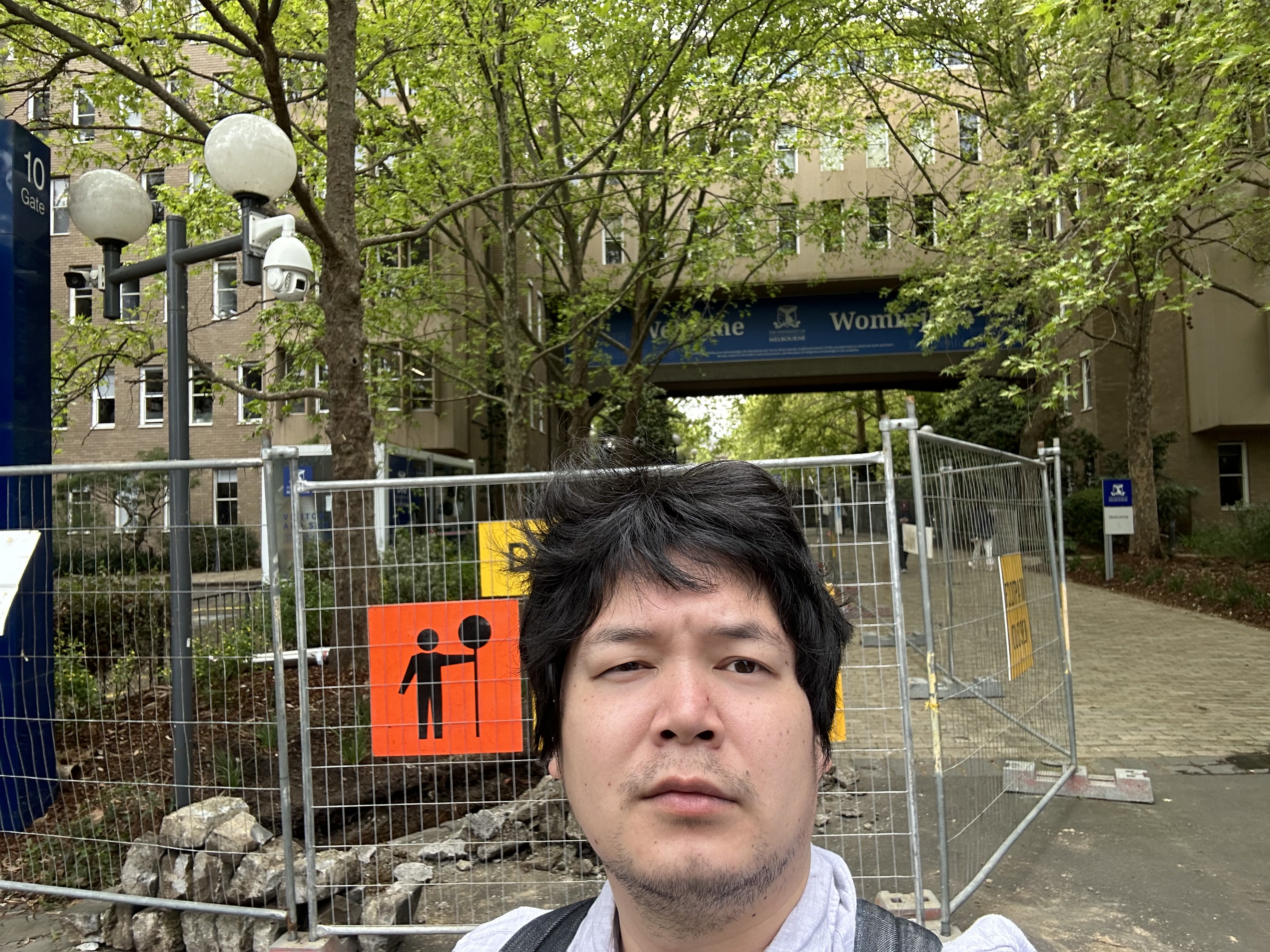 At the University of Melbourne
front gate
Research results attained during the trip:
Although stem cells from various mammalian species have been actively established in recent years, it remains still unclear in each animal species. Therefore, the construction of robust culture systems for each animal species is urgently needed. In this study, we examined the culture conditions for iPS cells using the marsupial Fat Tailed Dunnart as a model, referring to those of humans and mice. Specifically, we attempted to search for culture flask coating materials (three substrate; six different concentrations) and to optimize the composition of the culture medium, and obtained certain results. Reproducibility of the result is still being verified at the destination group.
Hiroyuki IMAI, Assistant Professor,
Joint Faculty of Veterinary Medicine,
Yamaguchi University