On November 2nd 2017, the Rector of Hasanuddin University (UNHAS) of Indonesia, Dr. Dwia Aries Tina Pulubuhu, visited Hiroshima University's Higashi-Hiroshima Campus and met with HU President Mitsuo Ochi.
During the meeting, they actively exchanged opinions on academic exchange between the two universities.
It is hoped that student and research exchange between UNHAS and HU will continue to develop.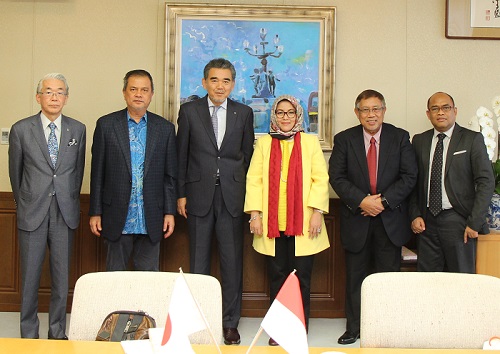 [Inquiries]
International Exchange Group, Hiroshima University
TEL: 082-424-6042