On March 1, 2018, from 10:30 a.m., the Hiroshima University International Center held the Graduation Ceremony and the presentation of study achievement for the 65th Intensive Japanese Training Course in the Multipurpose Hall on the 4th floor of the Student Plaza.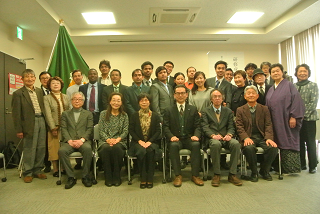 The 65th Intensive Japanese Training Course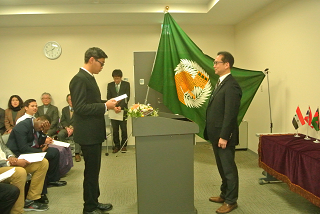 【Outline of the Intensive Japanese Training Course】
This course is designed for international students progressing to a graduate school and is intensive training to develop their basic knowledge and ability of Japanese language necessary to do research at a graduate school. The course consists of two terms: From April to September and from October to March of the following year. The main subject is Japanese with topics such as grammar, sentence pattern, listening comprehension, reading ability and characters, but there are also elements of Japanese culture, cross-cultural understanding etc. This program has been held 65 times now, and this season 13 students from 8 different nationalities attended the classes.