On September 1st 2018, the delegation from Hiroshima University consisted of President Mitsuo Ochi, Executive and Vice President Toshiyuki Sato, Prof. Hirofumi Wakaki and Prof. Ichiro Shimada from Graduate School of Science (Dept. of Mathematics), visited Capital Normal University (CNU) in China where they held a joint seminar between the two universities.
During the seminar, HU President Mitsuo Ochi, as well as CNU President Gong Huili, introduced each university. Then, scholars in Chinese classical literature, as well as in mathematics, explained about their research topics. After the plenary session, they divided into smaller groups by areas of specialty where they exchanged opinions one another about their future collaboration.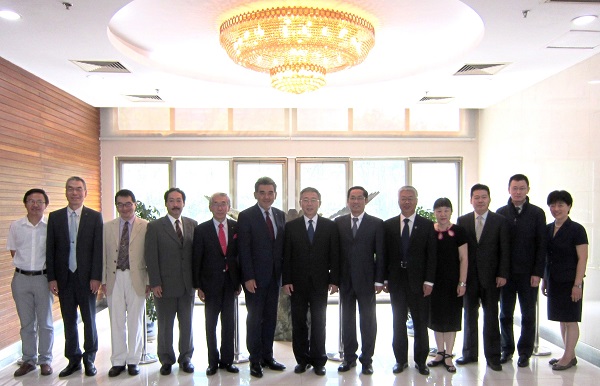 Commemorative photo of the seminar's participants
HU and CNU signed an inter-university agreement in October 2002, and thus have deepened exchange by, for example, establishing the Hiroshima University Beijing Research Center on the campus of CNU.
It is hoped that exchange between both universities will be further promoted.
[Inquiries]
International Exchange Group (International Center),
Hiroshima University
TEL: 082-424-6042