On September 9th 2019, the opening ceremony was held for the Hiroshima University Mexico Center, the 22nd overseas base of Hiroshima University (HU), in the National Autonomous University of Mexico (UNAM).
The ceremony was attended by President Mitsuo Ochi and Executive Vice President Toshiyuki Sato from HU, as well as Vice President Ken Oyama and his colleagues from UNAM.
HU and UNAM signed an inter-university exchange agreement in August 2017. Since then, the two universities have deepened exchange mainly focusing on academia-industry cooperation.
With this new center, we hope that exchange between the two universities as well as the two nations will flourish even further.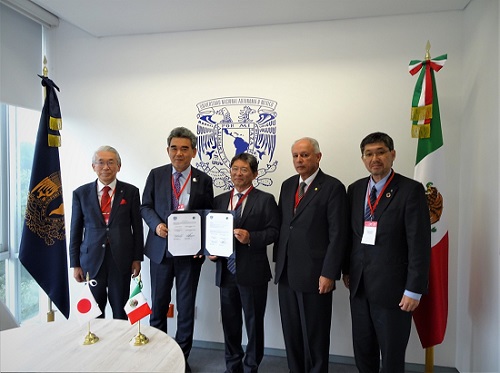 Commemorative photo at the opening ceremony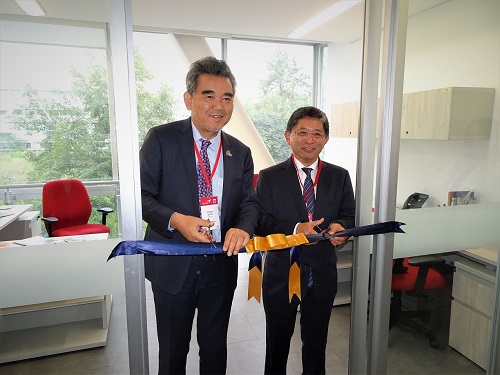 Ribbon cutting ceremony by President Ochi (left) and Vice President Oyama (right)
[Inquiries]
International Exchange Group,
Hiroshima University
TEL: 082-424-6042