"If you can't explain it simply, you don't understand it well enough." – Albert Einstein
Hiroshima University (HU) is a vibrant community of international scholars pursuing peace through education and research with unwavering intellectual curiosity. Science Communication activities advance this mission by making our new discoveries more accessible, as well as educating researchers on how to reach international audiences.
In 2014, the Office of Academic Research and Industry-Government Collaboration (formerly the "Research Planning Office") began publishing English news updates from HU laboratories. Since 2016, HU has hired professional science writers through the Science Communication Fellowship. Fellows represent the interface between the campus research community and the non-academic world. They publish science news in English on the Research Updates website, Facebook and Twitter accounts. Other works include Q&A interviews with researchers, photo essays, and short videos.

Have a paper or other news to share? Contact us at pr-research * office.hiroshima-u.ac.jp (replace * with @) !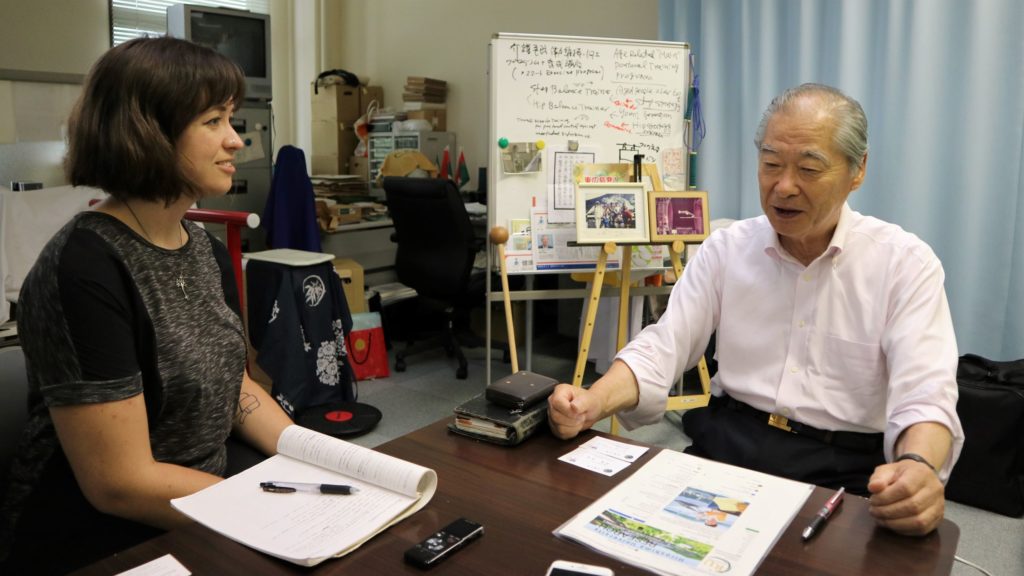 Meet the Fellows!
Rachel Webber (January 2020-April 2020)
Rachel is a science writer from Washington State (USA) where she helped tell the stories of Washington State University for seven years. One of her favorite experiences there was teaming up with researchers to answer science questions from curious kids through the university's Ask Dr. Universe project. Rachel earned her BA in Journalism at Washington State University and is currently working on her MA in Science Writing online through Johns Hopkins University. This is her first time in Japan—and the perfect opportunity to study, work, and travel. She is excited to network with international colleagues, try lots of new food, explore the outdoors, and share the stories of Hiroshima University research with the world.
Emma Buchet (February 2019-January 2020)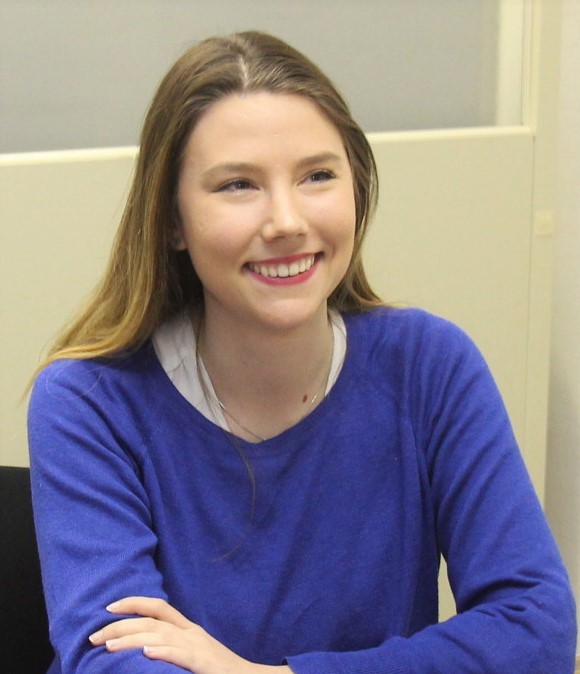 Another fellow from the small island of Ireland, no wonder that the people are known for their way with words! That is also a phrase that really describes Emma: she likes to talk! That's why science communication was her calling. Emma studied Molecular Medicine (Biology) at Trinity College Dublin and discovered that life in the laboratory just wasn't the right fit for her. She then completed her Masters in Science Communication from Dublin City University to keep that link with science while being able to best use her talents. in a communications section of a maternity hospital, and then moved to Paris in 2016 where she created communication strategies for international research projects and got to work with researchers from all over the world. Once she had a grasp of the French language and culture she decided that that challenge wasn't difficult enough and moved to the position of Science Communication Fellow in Japan. Emma is excited to learn some Japanese, see the fascinating country and eat all of the amazing food!
Margaux Phares (January 2018-December 2018)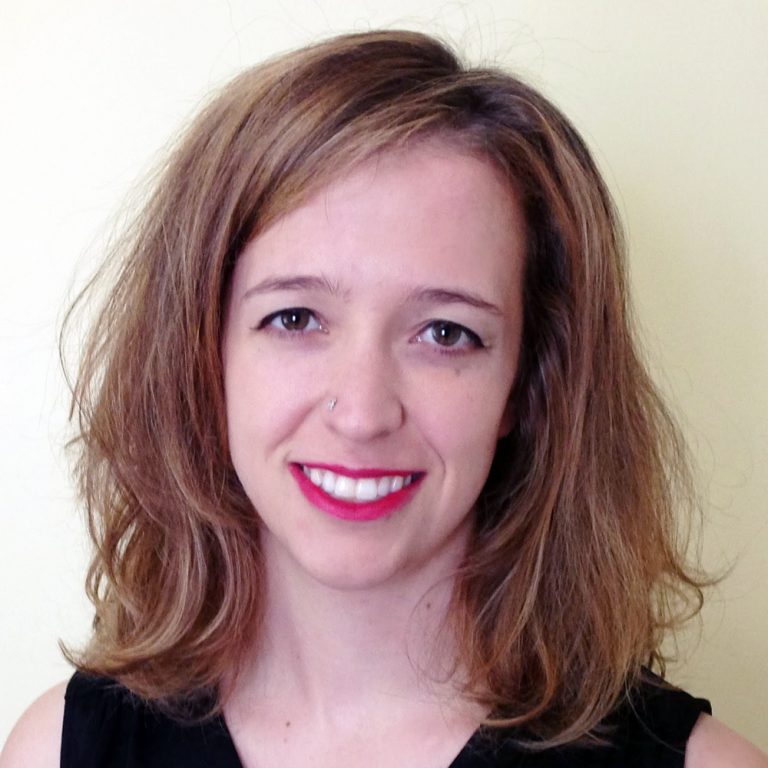 One flight, one very long car ride, and one rickety boat trip later, Margaux arrived at a tiny research station island in the Atlantic. She was far from the mountains of Colorado, bitter neighbors New York and New Jersey, and innocuous suburbs of northern Illinois that punctuated her somewhat nomadic youth. Here, among the coral, rays (sun and marine life) and mangrove forests, she was immediately drawn to the life sciences. In the great snowy north at the University of Minnesota, she took her BS in Biology. After working underground in neuroscience laboratories and above ground in emergency medicine, she took up her Master's in Science Writing at the Massachusetts Institute of Technology (MIT). Next, she wrote for the European Molecular Biology Laboratory in Heidelberg, Germany. In between meeting scientists from all over the world, curating an exhibition combining science and art, and going to science slams, she grew especially interested in one question: How do different corners of the world communicate science? Next thing, she was moving to Japan, immersing herself in the music and scicom scenes of east Asia, and probing the stories of science within Hiroshima University.
Richard J. O'Connor (January 2017-December 2017)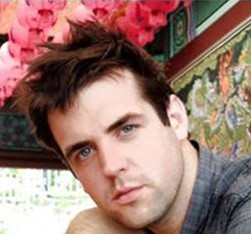 Richard hails from the Mourne Mountains in Northern Ireland. A former architect, he is now pursuing a career in science journalism. He completed a Masters in Journalism at Ulster University in 2015 and then spent 1.5 years working at the BBC producing news and current affairs radio shows before arriving in Hiroshima. Having a lifelong interest in science and nature and a love of globetrotting, Richard could not believe his luck when he was chosen as the 2017 Fellow. He hopes to use the opportunity to deepen his understanding of the sciences, develop his writing technique, experiment with video and make connections in the growing field of science communications.
Caitlin E. Devor (February 2016-November 2016)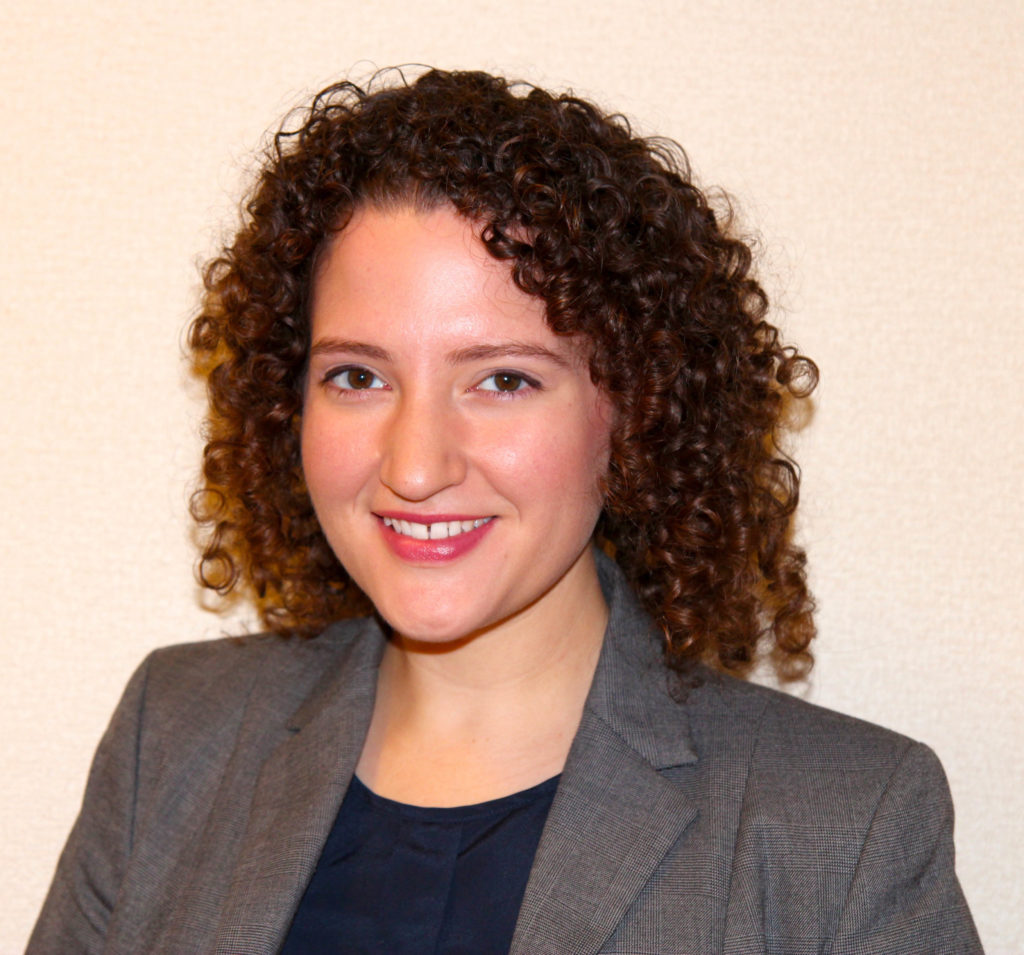 Caitlin is a science communicator originally from Pittsburgh, Pennsylvania, USA and a former member of Australia's Science Circus, where she regularly held fire in her hands, safely with science. She studied biology at Allegheny College and earned a M.S. in Science Communication from Australian National University. Caitlin was Hiroshima University's first science communicator and the first international staff member of the Research Planning Office. While at Hiroshima University, she uncovered science news stories that led to international media coverage in outlets including US News & World Report, Popular Science, The Atlantic, and others. The passion, integrity, and diverse interests of Hiroshima University's academic community quickly became obvious during her interviews with faculty members and students. A highlight of her time at Hiroshima University was meeting the other members of Japan's tight-knit science communication community at affiliate across the country. In March 2018, Caitlin began working as Public Information Officer / Science Communicator at the University of Tokyo. To find more of Caitlin's professional work, please visit her personal portfolio website:caitlinedevor.strikingly.com