Professor Hikaru Yabuta, Department of Earth and Planetary Systems Science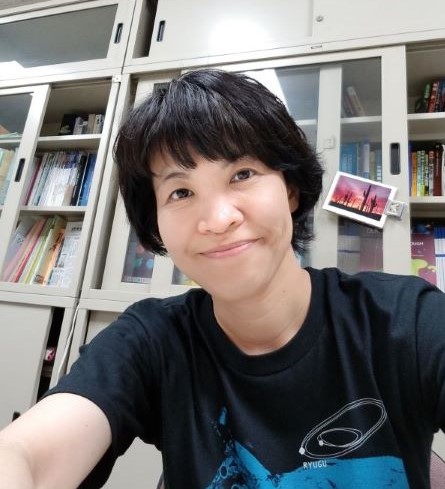 Can you please describe your field of research?
I look at organic molecules (that are composed of carbon, hydrogen, nitrogen, and oxygen) in meteorites. Meteorites are pieces of asteroids that fall to Earth. They are a remnant from 4.6 billion years ago, so they are the building blocks of the solar system. The reason why I study organic molecules in meteorites is that I am interested in origins of life. It is thought that meteorites delivered organic molecules, as building blocks of the first life, to the early Earth. Thus, in order to understand origins of life, it is important to investigate origin and chemical evolution of organic molecules in the solar system.
Hayabusa2 is an asteroid sample return mission which target an asteroid containing organic compounds and water-bearing minerals. Remote sensing observation has revealed that the target asteroid, Ryugu, is very dark and has so many boulders on its surface. The first sampling of Ryugu's surface materials has been successful on Feb 22 this year, and the second sampling will be scheduled on July 11 (1 week from now!). The asteroid samples will be returned to the Earth in the end of 2020. Many scientists from all over the world will be a part of the initial analysis team, and I am in charge of the organic analysis team.
What got you into this field?
When I was a high-school student, I wanted to be a high-school teacher and was interested in chemistry. However, at university, I was attracted to Cosmochemistry, which I thought was an interesting interdisciplinary field looking at life in the universe.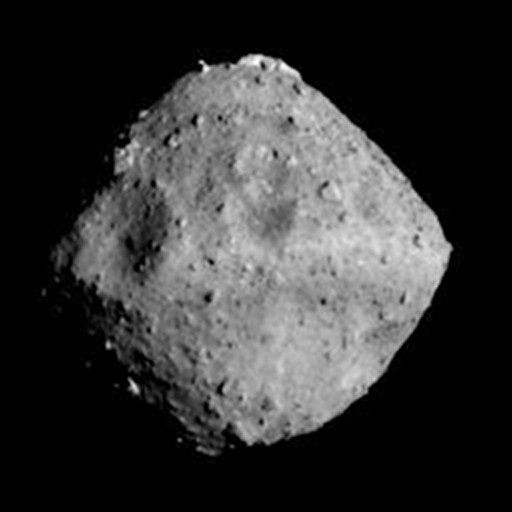 The rocky asteroid Ryugu Credit: JAXA / UTokyo / Kochi U / RikkyoU / Nagoya U / Chiba InstTech / Meiji U / U Aizu / AIST
What achievement you are most proud of?
Before I got my PhD, I was dreaming of studying abroad as a researcher. After my PhD, I worked at Arizona State University and Carnegie Institution of Washington in United States as a postdoctoral fellow. The research experiences I had in my 4 years abroad are one of my achievements, which have significantly improved my career.
Can you describe some challenges of your work?
Large science projects are very valuable as well as challenging. Because the projects consist of a number of scientists from different fields, it is not easy to reach consensus. Especially when I was a young scientist, I had a lot of tough times in blazing arguments with various scientists. Nevertheless, such experiences have made me stronger.
What motivates you in your research?
When we discover something, even if it is a small finding, this stimulates our curiosity and is a driving force to think of a new idea. I also have some scientist role models who give me motivations to improve myself. My students motivate me, also. They have unique perspectives, which sometimes takes me to a new world of ideas.
Anything exciting coming up in your research?
Currently, I am very excited with the progress of Hayabusa2 mission. I have worked on this project for 10 years and I had not been able to feel that for real till last year. However, when the spacecraft arrived at asteroid Ryugu on June 27, 2018 and I saw images of Ryugu, I was so thrilled with that our mission came true. Any stress which I had for these years has gone. In particular, the engineering team has accomplished a number of amazing jobs – arrival to Ryugu, observations, releasing landers, the first touchdown, and creating an artificial crater. Their achievements deserve our respect.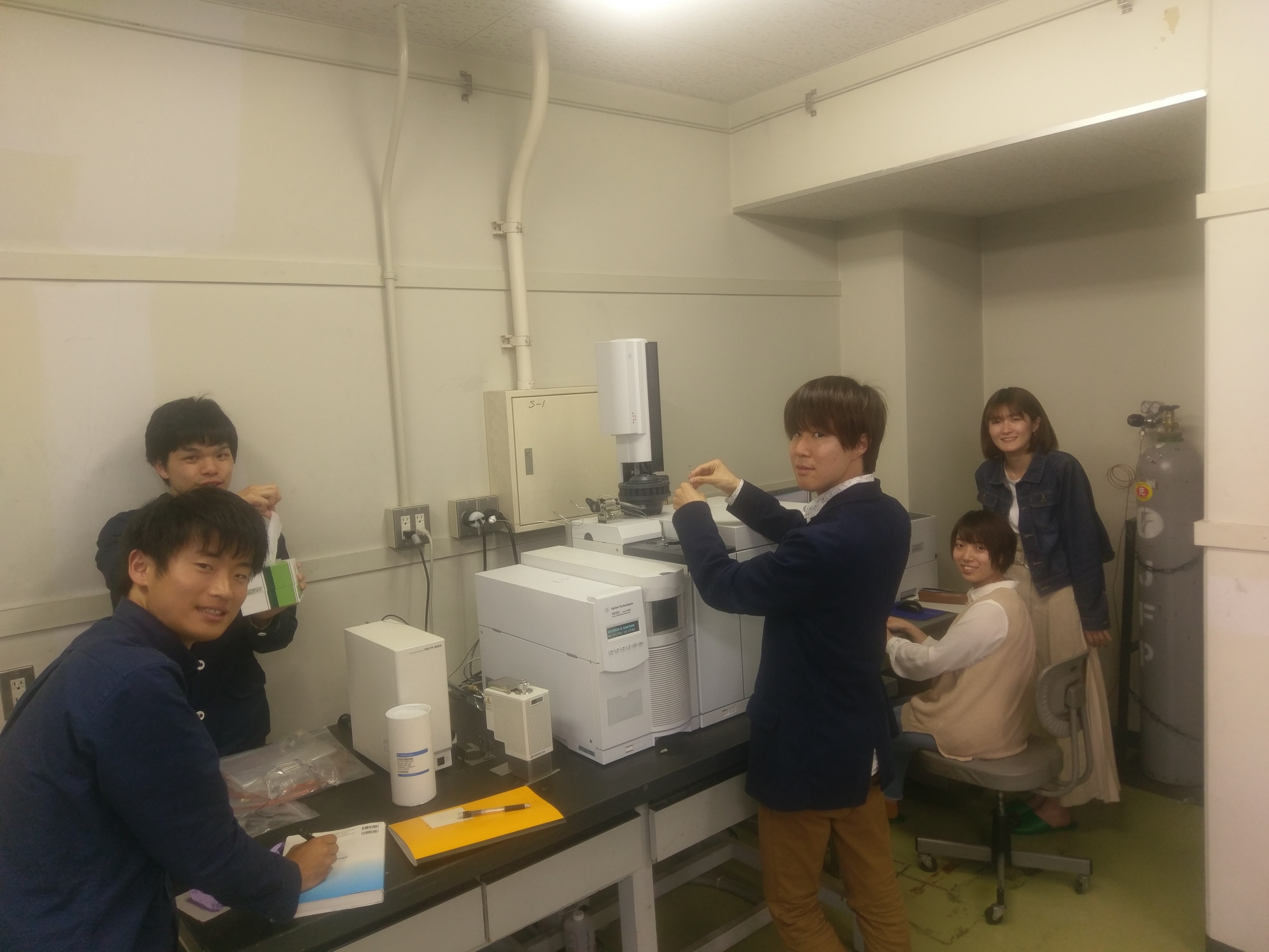 Master and undergraduate students working in Yabuta's laboratory
What makes a great work environment?
Social and open environment "without walls" of individual research groups / fields improves interdisciplinary research. When I was at Carnegie Institution, it was usual that seismologists discussed with astronomers, and biologists discussed with high-pressure geophysists, during lunch time, weekly seminar, beer hour, etc.
On the other hand, to focus on the experiments, I prefer working alone in a quiet environment.
What do you like to do when you're not working?
I'm not good at time management so I tend to continue working!
I sometimes visit my parents' house in Tokyo. I like driving around Hiroshima, listening to music and the radio. Also watching baby pandas via Youtube is healing for me. I want to go to Ueno Zoo to see Xiang Xiang the baby panda this year !
Originally written by Emma Buchet (Hiroshima University Science Communication Fellow)
Originally published on July 1, 2019