Library
There are three large libraries on campus, each with a sizeable collection of foreign language materials. In addition, each department within the faculties also has its own library. On top of this, resources can also be found in the offices of faculty. A large part of the collection of Hiroshima University can be searched using the OPAC system on the Library web site.
International students can use the library system after they have received their student card.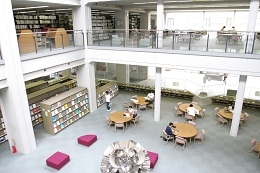 Computing
All over the campus there are computer facilities available for students. International students, if they desire, can obtain a university account comprising of Email and Homepage facilities for free. Participants in the program are however advised to have a Web-based Email account set up, before arrival in Japan.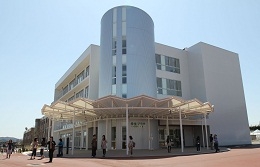 Common Campus Facilities
Hiroshima University is the largest one-campus university in Japan and has besides facilities for research and education, also a wide variety of student facilities. The campus has a number of cafeterias, where students can eat fairly cheaply, at about 400 yen a meal.
There are also a number of shops belonging to the University COOP network. Students, who are member of the COOP system (Fee 2000 yen) can buy and order books and other goods at discount prices. At the end of their stay at Hiroshima University they can return the card and have their membership fee reimbursed.
Other facilities on campus include a hairdresser, drugstore, travel agency, post-office and bicycle repair shop.
On campus there is also a Health Center, where students can receive basic treatment at little or no cost.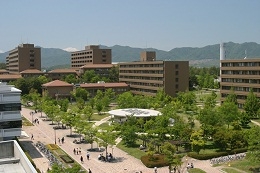 Students with Disabilities
The majority of buildings on Campus have some facilities for physically disabled students. The dormitories however do not. In Japanese society in general, free movement for people with physical disabilities can be quite a challenge. Students with physical disabilities wishing to study at Hiroshima University should possess a high level of independence and be prepared to face these challenges.It is recommended that students in need of special arrangements contact HUSA at an early stage, to check whether special arrangements are a possibility.