Main Menu: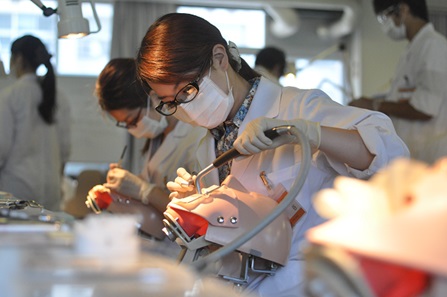 Abstract submission is now closed.
Thank you to everyone who has submitted an abstract for our conference.

Abstract Instructions
Abstract should not exceed 300 words and be written in English.
The title, author and author's affiliation are not included in the 300 word limit; the full name of the authors and co-authors are written to be followed by name of department and institution. Abbreviations should be avoided.
The abstract must contain a brief statement of:
1) BACKGROUND, 2) OBJECTIVES 3) MATERIALS&METHODS, 4) RESULTS, and 5) CONCLUSION, 6) 5 KEYWORDS
Use Abstract template, which you can download here.
Be sure your paper will be formatted properly to integrate the style of the program booklet.
Submit Abstract submission form along with the abstract.
Poster Discussion Instructions
*At least one presenter per accepted abstract is required to attend the conference.
Your display should include title, authors and affiliations.
*The presentation number assigned to the poster presentation should not be placed on your poster. The poster boards will be numbered for you.
The space available for each poster is 90 cm wide×180 cm tall. A0 size poster (841 mm×1189 in portrait format) is convenient.
Posters should be made from paper, cloth or thin cardboard, as heavy board materials might be difficult to keep in position on the poster panel.
Please include a small photograph of the presenter at the top right corner of the poster for easy identification by audiences.
Please visit the poster reception desk on the 1st floor at Koujin Conference Hall.
All posters shall be mounted on pre-numbered poster boards using drawing pins provided at the reception.
Posters should be put up as early as possible to be viewed by audience, preferably between 12:00-12:50 on Thursday, 29 March 29.
Posters will be available for viewing from 13:00, Thursday, 29 March to 16:00, Friday, 30 March.
Poster discussions will be held on 15:50-16:30 on Thursday, 29 March and 14:45-15:20 on Friday, 30 March. Please stand in front of your poster during the periods of poster discussions.
*No audio-visual equipment is provided.
Posters and poster discussions will be evaluated and scored by reviewers with appropriate expertise. Excellent poster presenters will be awarded at the closing ceremony, 16:40-17:00 on Friday, March 30.
Please be sure to attend the ceremony.
Posters must be removed between 16:40 and 17:30 on Friday, 30 March.
※Please note that the posters left after 17:30 on Friday, 30 March will be removed and discarded by conference staff.
Sample Abstract
Submission Process
Abstract submission must reach the e-mail address below not later than November 30 (Thurs), 2017.
The deadline has been extended to December 18.
Young Investigator Award (travel award)
Young investigator award encourages conference participation and efforts of young scientists such as dental practitioners, students, and young academic staffs by supporting travel cost to attend the conference and present their research in oral and poster presentations.
All poster abstracts submitted will be evaluated by poster examiners and results will be made in December 2017.
Successful individuals will be notified in January 2018.
They are required to participate in the 2-day conference and give an oral presentation at the Young Investigator Sessions while attending poster discussions.
They receive 50,000 JPY in cash at their arrival to the venue.
E-mail address for submission: hconf(AT)hiroshima-u.ac.jp (Please replace (AT) with @)
For further inquiries concerning abstract submission, please contact:
fujiim(AT)hiroshima-u.ac.jp (Please replace (AT) with @)
Professor Makiko Fujii
Department of Global Dental Medicine and Molecular Oncology, Graduate School of Biomedical & Health Sciences, Hiroshima University