Voice of Imam Wahyudi Farid (Indonesia)
Affiliation: Graduate School of Engineering, Docter's Course 2nd year
INDONESIAN STUDENTS ASSOCIATION ACTIVITIES
Hi everyone! Let me introduce myself, I am Imam Wahyudi Farid from Indonesia and I am currently a graduate student of engineering majoring in electrical engineering. I came to japan on the 12th October 2015, giving me an incredible four months of experience so far. During my stay here, I have been given the honor to run the Indonesian Students Association in Hiroshima University, and I am very happy to be given the opportunity to write about it. This association was established in 1987 until today as a platform for Indonesian students in Hiroshima. As a international student association, we actively takes part and holds various events. One of the most recent activity was held last January where members of the association created an event intended not only for Indonesian students but also for the International students in Hiroshima University. It was a very fun, challenging, and icy event. Can you guess what it is? It was a tour bus ski! Held in Nekoyama ski resort from 09.00 until 16.00, the event was filled with excitement which managed to put a smile on the faces of up to 143 students who participated in the tour bus ski.
Pict. 1 Ski tour for International students
Not only playing ski, snowboard and making a snowman, the event also became a great chance to promote Indonesian's food to International students. Have you ever heard of nasi krawu, lemper and bolu? These delicious traditional cuisine were prepared by miss Mai-san from IDEC and Mr. Awaluddin-san from engineering as lunch for the participant. Based on the participant's feedbacks, 90% of them were truly happy and overall satisfied in terms of the food, event, and the hospitality.
For upcoming events which are designed specifically for internal members only, the association will be organizing several trainings on education and hobbies. Subjects such as statistical calculation, entrepreneurship, writing and presentation skill, photography and photo design will be very helpful and beneficial for the members. Such trainings will be conducted by other members of the association who has the capacity and experience in their field of expertise.
Apart from several exciting and educational agenda, the Indonesian Students Association also focuses on humanity by arranging a number of charity events. One of them comes in the form of a charity fund which aims to help the Indonesian people who are struggling with grants or scholarships to continue their study. Funds are collected from several resources such as donation from the Hiroshima Businessman Association and also from the Indonesian Students Association members which are the biggest income for the program. This program also acts as a facilitator for people, organizations or associations in Japan who are concerned with and would like to help underprivileged students in Indonesia.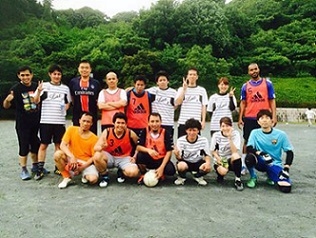 Pict. 2 Sport activities of Indonesian association members
"Mens sana in corpore sano" or a "healthy mind in a healthy body". Based on this motto and in attempt to support the Indonesian association member's wellbeing, activities such as playing futsal, badminton and exercising together in the gym is held monthly in the East gym or JICA sports gym. This event is based on the interest of the members.
These are some of the activities of the Indonesian students association in Hiroshima University. I hope it had sparked a light of interest among readers to know more about the Indonesian association and about Indonesia itself. The association has over than 100 members in Hiroshima University, making it the second biggest association. Hopefully the Indonesian Students Associations can serve to contribute and be a helping hand for all of the international students by creating peace and happiness around us.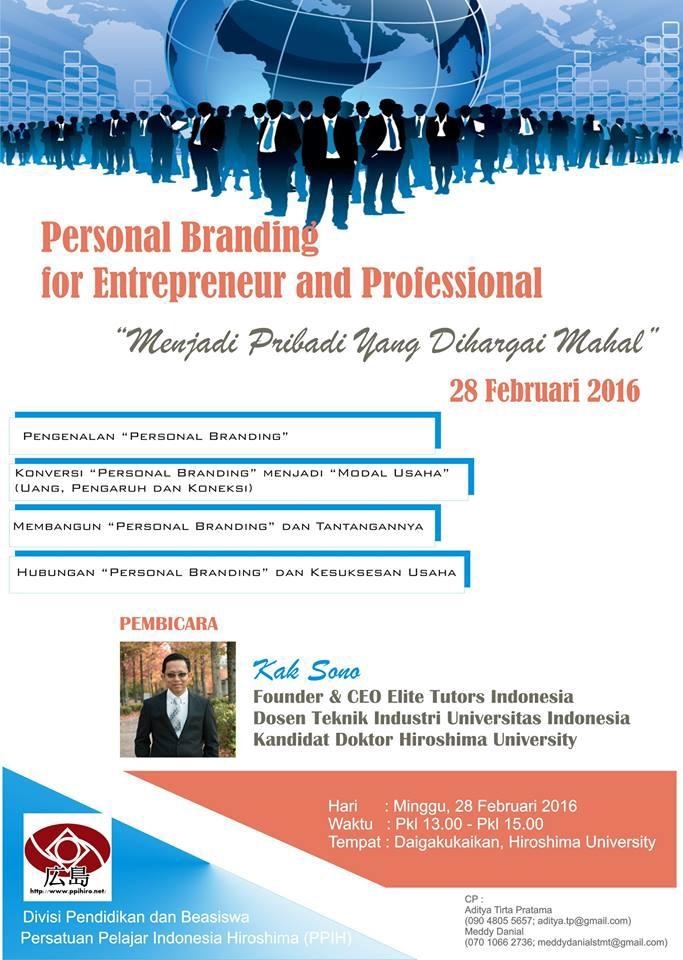 Entrepreneurship training for Indonesian association member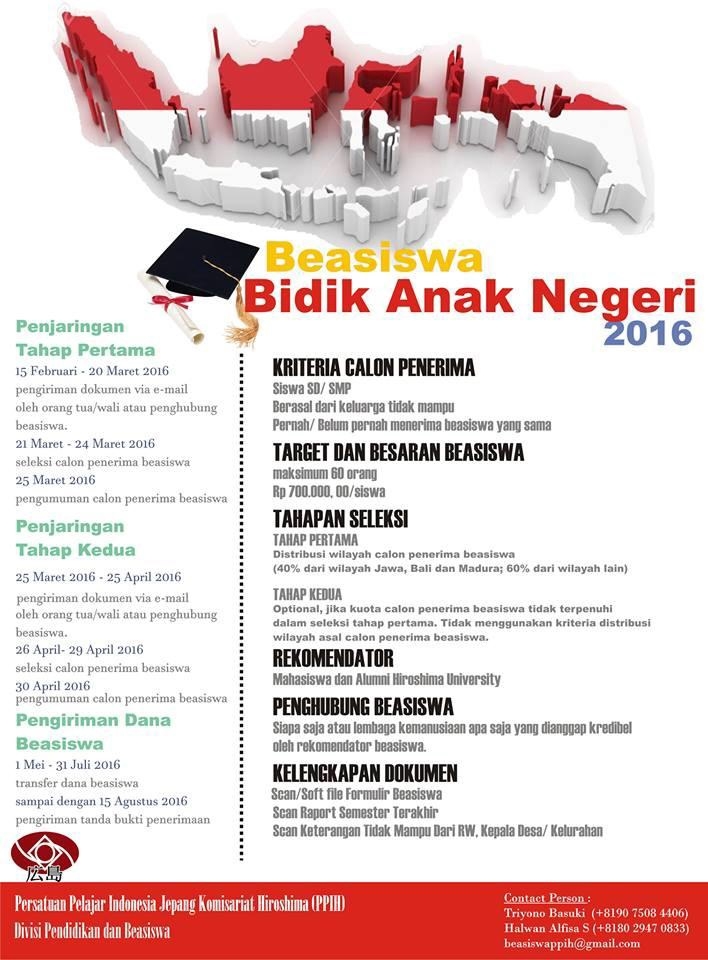 Scholarship program for Indonesian student
Posted in February of 2016