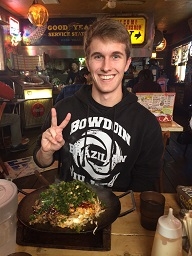 Voice of Justin Ehringhaus (USA)
Affiliation: Japanese Language and Culture Studies Program
Duration: October 2015 to September 2016

Hello. My name is Justin Ehringhaus, and I am from the small but beautiful state of Maine located in the most northeastern reaches of the United States. I am a fourth year at Bowdoin College majoring in government and East Asian studies, and I have been passionate about Japanese language, culture, history, and literature since my days as a high school student. It was a great honor to receive the "Japanese Language and Studies Scholarship" from Japan's Ministry of Education, which has enabled me to spend a year living and studying at Hiroshima University – and what an incredible journey it has been thus far.
Choosing a university to attend in Japan was not an easy task. I knew very little about the climate of higher education in Japan, and my resources were limited to searching the internet and consulting with professors who had studied abroad before. One mentioned Hiroshima University for its excellent education program, and from there I began looking into the campus as well as its academics, sports clubs, and students' voices. Something just felt "right" about the humble beauty of the school, and I was not disappointed – when first arriving to campus I felt taken aback by the amount of nature, wildlife, and adventure to be discovered and enjoyed in this rural area of Japan. The academic environment, as well, is rigorous but rewarding. The professors are always open to discussion and questions during class, and regularly invite students to visit their office to talk further about homework or research. The student body is also extremely open and friendly, and there is no feel of pompousness that may exist at larger, city schools.
Most importantly, such an environment has served as grounds for me to develop meaningful, lifelong friendships. I decided to join the Hiroshima University Sumo Team months before coming to Japan, and my goals at the time were threefold: to try something new, to learn a traditional sport, and to push myself physically. However, being a member of the sumo team has turned into so much more. We are family – practicing together, eating together, laughing together, and sharing memories that each of us will carry throughout life. The team currently consists of five Japanese and three American members, but we are always open to newcomers.
Thank you, Hiroshima University! I would encourage anyone with an interest in studying abroad to choose here and to get involved. The school has much to offer.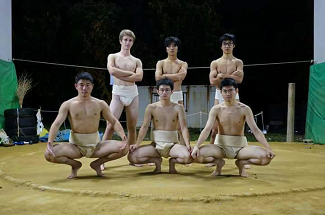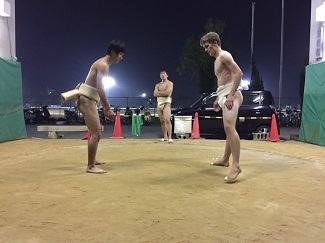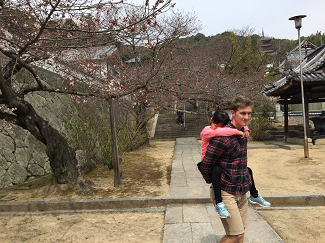 Picture 3: Onomichi
Posted in May of 2016