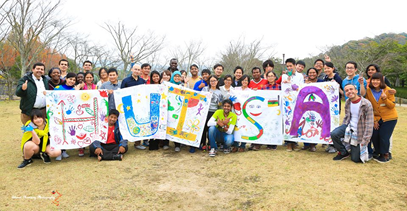 Voice of Novi Syaftika (Indonesia)
Affiliation: Graduate School of Engineering
Hello! Konnichiwa mina san! My name is Novi. I am from Indonesia. I have been studying in Graduate School of Engineering in Hiroshima University and I graduated from master course in 2015. I continue to PhD course and now I am in my second year of this course. I choose Japan to study abroad because in my job back in my country, I was collaborating with Japanese companies. I choose Hiroshima because it is not a very crowded city and seems safe from natural disaster compare to other area. Besides, the background history of atomic bomb was also interesting for me. Surprisingly, Hiroshima University where I study is located in Higashihiroshima which is very peaceful town, much less crowded than I imagine. Although sometimes I wish to live in the big city with its convenience, but living in this small town is nice because we can enjoy fresh air, greenery, and beautiful sunrays every day. Even this area is mountainous, cycling is very refreshing here and in fact the facilities provided is actually sufficient to support daily life.
I am lucky to be in a laboratory which have many students and they are very cooperative and supportive. Our lab is very active and the supervisors are very dedicated to educate their students. Besides having meetings and seminars where discuss our research regularly, we also joined many conferences in Japan and abroad.
Living here for more than 3 years I enjoy my life very much. I didn't have much trouble to adapt in my beginning stage. I can feel Hiroshima University is very much supporting international students to live comfortably. There are many courses provided in English, and we can join classes too to learn Japanese. International Centre is very active in supporting students. There are so many events and activities where international students can interact with Japanese such as conversation partner, international luncheon and café, naruhodo discussion, and many others. Through this center and appointed by the university president in 2014, I had the honor to be the vice president and later became the president of HUISA (Hiroshima University International Student Association). It was a year full of challenges for me to organize this organization from zero because HUISA was just established for the first time. I am glad to see that HUISA activities that we created are still continue until now such as Hanami, bus tour, and Momiji event.
I was lucky too to be selected as Hiroshima Study Abroad Ambassador (HSAA) by Hiroshima Prefecture government international center. Together with other international students from other universities, our job is to promote Hiroshima as the study destination. We enjoy many events together and sharing about our student's life in social media.
In my study, I also belong to Taoyaka Program. This is a multidisciplinary program where student study not only his research field, but also other major. As a student in engineering faculty, I am from technical group but I also have to study about social and culture aspects. As part of this, I collaborate with Japanese society to create activity that will be beneficial for them. I organized a unique homestay with rich of activities such as crop harvesting, cooking, fishing, hiking and enjoying local culture performance. This activity made me very busy but it is a great experience giving me a lot precious lesson about management, leadership and organization.
Other than organization experience, I also often join cultural activities. ASEAN Festival is one of big events in Higashihiroshima where I and friends perform traditional dance from my country. We also sometimes invited by events inside or outside Hiroshima to participate in cultural exchange. Interacting with people from different countries with various background is something that I feel very lucky to have here. In university, there is a host family program where I have otousan and okaasan as my parents and brothers and sisters from different country as my siblings. We enjoy chat, trips, and many memorable moments together.
As a person who like travelling very much, I have been exploring many places in Japan. Travelling here is safe, convenient and rarely disappointing. I went to many places in Hiroshima, also other prefectures and explore beautiful places with impressive uniqueness of Japanese culture. Sometimes I travel alone, but the best part is when I can travel with companions that I enjoy with. My travelling sometimes is about exploring untouched area or less-visited area which are more mysterious and exotic for me because it is full of surprises especially when I can interact with the local people. Three years has passed, each of it carved precious memories for me and would love to have more. I think, living here as Hiroshima University student will be one of the most colorful stories episode I have, in my life.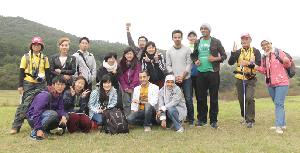 Picture above: Eco Homestay "Inaka Ine," Taoyaka Program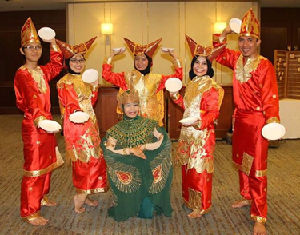 Picture above: Plate Dance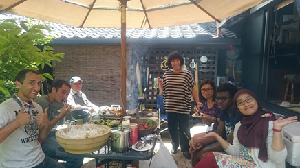 Picture above: Host Family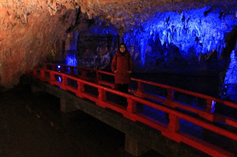 Picture above: Traveling (Maki Do, a cave in Okayama)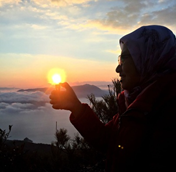 Picture above: Traveling (The first rising sun, Mountain Misen, Miyajima Island )