Introduction of department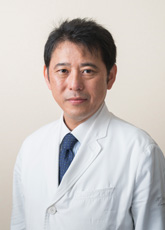 Prof. Hideki Ohdan
Director, Transplantation Surgery
Our department has treated diseases of the digestive tract, chest, peripheral vessels, endocrine system, as well as a broad range of other diseases, which is consistent with the slogan "from head to toe." However, a recent medical complication requires the acquisition of advanced technology that may inhibit medical improvement if we try to cover all fields. Therefore, we will now specialize in treating various diseases of the abdominal organs such as the stomach, small intestine, large intestine, liver, biliary tract, and pancreas, as well as perform liver, kidney and pancreas transplant procedures. To provide the best medical treatment for patients, we have four groups of experts working on the upper and lower gastrointestinal tracts, hepato-biliary-pancreatic systems, and in transplantation. Each group works hard as a unit to promote medical examination, research, and education. Some common concepts that describe our department include "traditional succession," "changes that focuses on environmental adaptation," and "development of medical treatments for the next-generation."
All surgeons must aim for the most minimally invasive techniques available for all operations to minimize complications and prevent the relapse of the primary diseases. To perform the ideal surgical operation, it is important to receive the necessary training under the appropriate educational system that provides the organization's basis for obtaining knowledge, discernment, ideas, and technology. We provide this kind of training system to support young and senior surgeons.
Occasionally, great ideas are born from a difficult clinical situation. Our department aims to train surgeon scientists/academic surgeons who can link new discoveries with ideas for developing new medical treatments while also sympathizing with their patient's pain.
We believe in research that takes patient treatments "from the bench to the bedside."
Main topics in basic and clinical research are as follows:
Identification and performance analysis of a high malignant alteration factor in stomach cancer
Research on HER2 positivity in stomach cancer
Examining the influence of a fast stimulus on the natural immunity response
Research on the colonization of the intestinal tract by the periodontosis bacillus in a post-gastric resection patient
Research on the effects of carbon dioxide on the peritoneum and on cancer cells
Establishment of a new animal model and the identification of related genes involved in the invasion and metastasis of colorectal cancer
Identification of a new medical treatment target molecule using an invasive colorectal cancer mouse model
Development of a new anti-tumor regimen for metastasis of colorectal cancer
Determine the mechanisms of adhesion control in laparoscopy
A new training curriculum for developing technology for endoscopic surgery
Research on the obstacles to reperfusion in liver ischemia (especially in a fatty liver)
Development of an absorptive bile duct stent
Research on medical treatment strategies for colorectal cancer with hepatic metastasis
Research on the mechanisms of invasion in cancer metastasis
Assessment of immunity after organ transplantation
Immunotherapy against hepatocellular carcinoma after liver transplantation
Trials on the control of postoperative hepatitis recurrence after liver transplantation
Successful ABO incompatible transplantation
Research on immunosuppressant withdrawal methods
Control of macrophage-related rejection in xeno-transplantation
The improvement in pancreatic-islet-transplantation by suppression of liver immunity