Introduction of department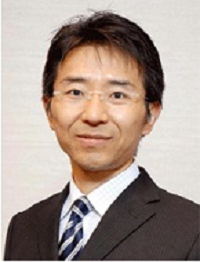 Morihito Okada
Chairman: Prof.
The Hiroshima University's Section of General Thoracic Surgery provides a comprehensive outpatient and inpatient service - both diagnostic and therapeutic - for patients with surgical diseases of the trachea, lung, mediastinum, chest wall and diaphragm. Video–assisted thoracic surgery (VATS), minimally invasive surgery, is performed routinely for various thoracic diseases (about 98%).
The patients with lung cancer are gradually increasing, and nowadays lung cancer is a leading cause of death, in general. The patients with early lung cancer can be treated with a number of lung-sparing techniques such as radical segmentectomy that minimize the loss of adjacent functional lung tissue. This limited resection in many cases has achieved survival rates as good as those obtained with more traditional lobectomy. Fdssssor the patients with advanced lung cancer, we utilize bronchoplastic sleeve resection or multidisciplinary therapy that includes chemotherapy or chemoradiotherapy with surgery. Furthermore, we are going to do robotic surgery (da Vinci Surgical System)
For the patients with malignant pleural mesothelioma, we provide optimal treatments, depending on the individual stages or situations. The current standard for possible cure of the disease has shifted to a multidisciplinary approach combining extrapleural pneumonectomy (EPP) or pleurectomy/decortication (P/D) with chemotherapy and/or radiotherapy.
Target diseases
Lung tumors; Lung cancer, Metastatic lung tumors, Lung benign tumors, Pleural tumors; Malignant pleural mesothelioma, chest wall tumor, Mediastinal tumors; Thymoma, Thymic cancer, Neurogenic tumor, Germ cell tumor, Others; Pneumothorax, Infectious disease

Research
The research projects of this department are related to the surgical treatment of lesions. Recently, research activities have been particularly focused on experimental and clinical aspects of multidisciplinary treatment of cancer. Our staff members play important roles as opinion-leaders in surgical oncology in Japan. The number of publications and presentations are increasing year by year. The main research subjects can be summarized as follows: 1) New surgical approaches for pulmonary malignancies; 2) Multimodal therapy for cancer including chemotherapy, radiotherapy and immunotherapy; 3) Oncogenes and gene therapy for cancer; 4) Quality of life in cancer patients; 5) Cancer immunology and biological reactions; 6) New diagnostic approaches for malignancies.
Treatment results
We can provide the surgical treatments with the lowest possible complication rate and highest cure rates following lung cancer surgery. The 5-year survival rates by pathological-stage (operation date; Apr. 2007-Mar.2014) were as follow: IA, 89.7% (n=426); IB, 78.9% (n=155) ; IIA, 76.0% (n=36) ; IIB, 54.2% (n=43); IIIA, 48.4% (n =63); IIIB, 34.3% (n =16) , respectively. The surgical procedures for primary lung cancer between Jan.2017 and Dec.2017 were pneumonectomy (n=3), lobectomy (n=75), segmentectomy (n=43), wedge resection (n=39) and others (n=1). To preserve the lung as much as possible is critically important.