The Department of Science Education Library at the Graduate School of Education, Hiroshima University, stores a very large number of Japanese and foreign-language books, periodicals, and documents mainly on science education but also other fields of education, collected by professors over the years. The collection includes the first issues of many 19th century works by Western authors and Japanese elementary- and secondary-school textbooks from the Meiji era (1868-1912) onward. These have particularly significant historical value and are used in both academic research and teaching. The following articles are some results of the academic research conducted using the valuable historical books, periodicals, and documents preserved in the library:
Bibliographic information
Researcher profile
Tetsuo Isozaki
Graduate School of Education, Professor
Research Fields: Complex systems; Science education / Educational technology; Science education / Social sciences; Education; Education on school subjects and activities
Article 1 is the historical research result that refers to the school subject of science called rika in Japanese, which is taken for granted as part of the school curriculum. This research result focuses on the origin of rika as an elementary school subject during the early Meiji era (1870s-1880s) and compares the characteristics of the school subject called science taught in Western schools. This paper primarily examined those who took the initiative and the type of philosophy adopted to establish the subject known as rika. Rika, which is learned by students in Japanese schools, appears to have been modeled on the school subject called science taught in Western schools. However, in this paper, I argue that Japanese rika was not taught to merely introduce the Western school subject of science to the Japanese school curriculum. Rika was established as the result of the initiative of Japanese scholars who had studied natural science and pedagogy in Western countries and was based on traditional ideas about nature (shizen in Japanese) in the Japanese context.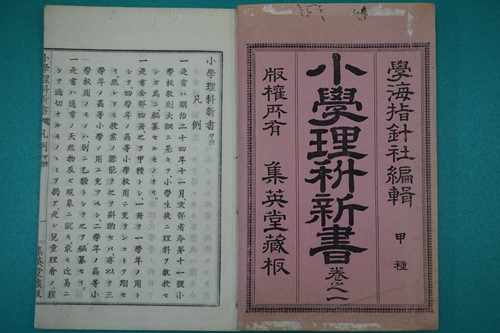 Elementary school science (rika) textbook in 1890s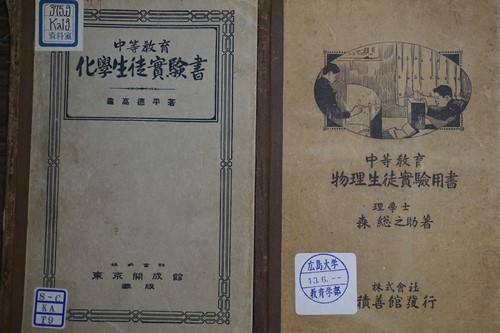 Student's worksheets of physics and chemistry experiments in 1920s
In Article 2, I identify when and how experiments, which form a major component of science/rika, came to be conducted as part of lessons. Further, from a historical perspective, I clarify the important factors associated with students conducting experiments. As a result of the efforts of enthusiastic science teachers and the introduction of English scientist Armstrong's heuristic method, the physics and chemistry experiments to be performed by students were listed in accordance with a government order, and laboratories were gradually established through grants offered by central and local governments. Finally, I argue that, despite the establishment of laboratories and enactment of relevant orders, the enthusiastic and capable science teachers were the key to the success or failure of practical work.
These two articles are part of a series of research findings that elucidate the fundamental issues of science education such as why children should learn science/rika and what we expect them to learn from the experience, using the historical comparative approach. Some of these research findings have been published in English for the use of foreign researchers as well.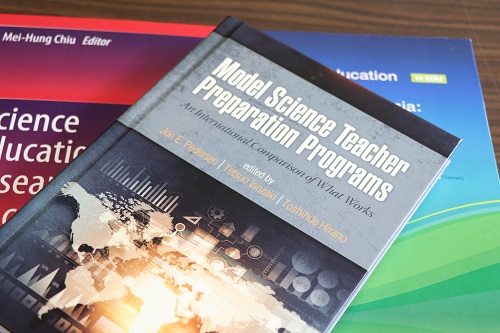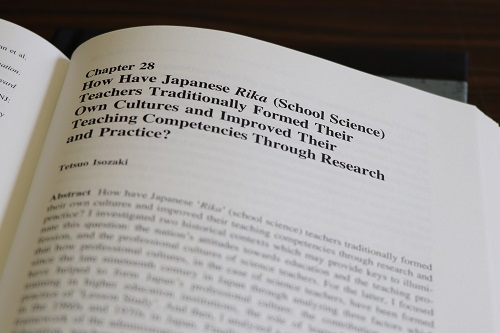 Books written by Professor Isozaki
The Department of Science Education Library at the Graduate School of Education