Mr. Seiji ABE
Development Policy Course, Graduate School for International Development and Cooperation (M1)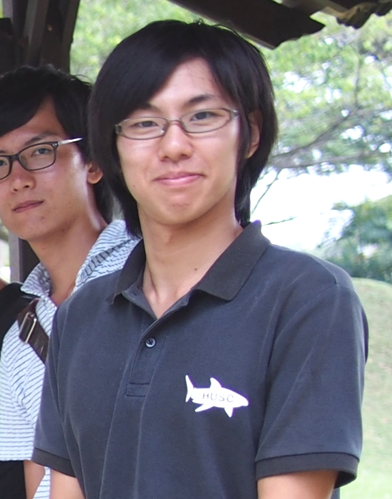 | | |
| --- | --- |
| Country of Internship | Malaysia |
| Host Organization | Institute Sultan Iskandar of Universiti Teknologi Malaysia (University Technology Malaysia(UTM)) |
| Period of Internship | August 13, 2015 to October 29, 20015 |
1)About the country of my internship
I visited Johor Bahru in Malaysia. The city was fairly developed except rural areas, so I did not feel much inconvenience during my stay.
Do not worry too much about expense. You will receive some financial support for the transportation, and the price is relatively low in Malaysia.
2)About the local life and the culture
I had little confusion in the language, residences, or transportations, since I was with a Malaysian student who studies under the same professor as I.
Fridays and Saturdays are holidays in Johor due to religious reasons, so you may not be able to use school facilities on Fridays. In order to hide your skin on formal occasions, I would recommend you to bring long trousers.
Do not worry too much about the language- you can communicate with people in English. Keep in mind that there are no toilet papers. Take stomach medicines lest you should have diarrhea because of spicy foods.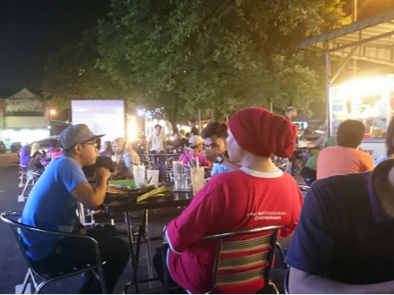 3)About the host institution
I cannot tell the detail, because I personally did not get direct guidance from the staff that much during my stay there. However, they have prepared us a sufficient condition so that we could engage in our activities, and gave me a warm welcome on my first visit and on my regular report. They were very kind to me.
UTM invites some other Japanese students, so you may be able to have some contact with them during your stay.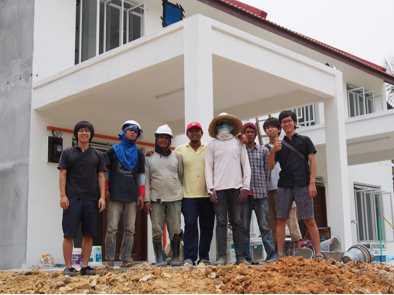 4)About the contents of the internship
This internship was a part of a study that aimed at proposing Energy-saving modication in Malaysian modern urban households. The main purpose of my internship was to build experimental houses within certain Malaysian university (UTM) and conduct the measurement for indoor thermal environment there.
During my stay, I 1) controlled and supported the final stage of constructing experimental houses, 2) applied experimental instruments, and 3) conducted the measurement survey.
5)What I have learned most (my best achievement) in this internship
I learned that it was very difficult to follow the pre-set schedule. I think I am now more capable of forming a feasible plan, and act flexible under unexpected incidents.
In the presentation practices, I was able to gain some confidence of communicating in English while I made English presentations several times.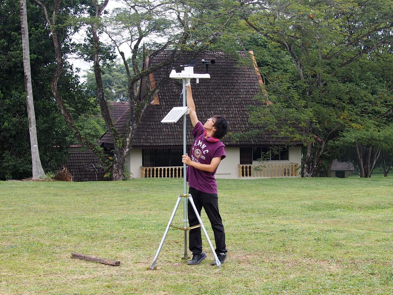 6)How I can use my internship experience in the future
I felt the great importance of well-preparation in my work; doubting the situation to flow smoothly under the schedule and being ready to deal with unexpected troubles. When I get a chance of working abroad in the future, I would like to keep this experience in mind and be confident in approaching my career.
7)Preparations and cautions for future participants (if any)
Communicating with the local people is very important, especially when you are traveling by yourself.
You need to have a clear idea about the contents of your internship, and be ready to explain them clearly. I had a chance to discuss the contents of my internship with my co-workers in Japan well prior to the actual visit, but I heard some of other interns had to begin their internship process with explaining their plan to the local staff.
In addition, you may wish to ask some help to the local people quite often when you have something to eat or do some shopping.
8)Free comments (further comments you wish to make, if any)
When you join this programme and participate in the actual course of the internship, you can gain more confidence and greater experience than visiting overseas simply to learn a foreign language.
To Ms. Oishi and Ms. Kikusui; I cannot thank you enough for your kindest help in the procedures of this internship programme.
9)Messages to future applicants
It is up to your interest and motivation whether you join this programme or not. If you are interested in overseas internship, please have a look at the application guide line. And if you are motivated, please do get involved. Every step you take would surely have some positive influence on you. I wish good luck for your successes in the future.